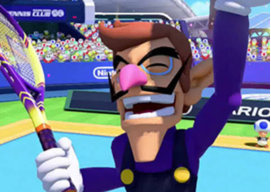 no wario
Staff member
.
.
2020 2nd Place Winner
2022 3rd Place Winner
Joined

Dec 16, 2016
Messages

1,103
Likes

2,609
Location
Portables

just so many i am so cool
"Nintendo FakeCube" is a terrible name because this thing wasn't made by Nintendo and it isn't fake, but it's what I've been calling it for the last six months and the name has just kinda stuck.
Meet my new baby:
Features:
480p 5" display through VGA
USB-C charging and data transfer through PMS 2.0 and PD 2.0
A massive 1 hour and 20 minutes of battery life with two 2000mah lipos
Volume slider through the U-Amp 2.0
Custom resin cast buttons on everything
A disc slot that discs can sit in and do nothing
It plays Wii games too (top secret, do not share)
This thing is far from the best portable I've ever made in terms of usability, but the goal was to make it look wicked cool and be a pretty shelf piece.
I didn't do a good worklog for this project, so here's some progress pics that I took along the way
The first iteration of the case. The final case was printed and painted by PCBWay. It looks sick in pictures, but the glossy black parts smudge and scratch like crazy, would recommend matte black for anyone who goes the painting route.
Needed a pretty tight LMAO trim to fit in the case.
It took three hours to sand and polish all the 3D buttons to then make my molds.
First layer of the bottom half
Accidentally cracked one of the screen pieces like a moron. Don't use flush cutters on a resin printed piece, you're playing with fire if you do.
Funny disc slot in action
And here's a video of the project. I managed to get ahold of the guy that made the original render for this guy, so the full story of it is here:
This project was a ton of fun. I'm hoping that this will be the first year that I build more than one new portable, stay tuned for those!