Game Gear X
This is a customization of a Game Gear that I performed for about two years, and I wanted to show you a lot, because of the great admiration I have for the forum and the people who participate here ...
Well ... I bought a defective GAME GEAR (actually 2), and the idea was to change the interior for a Raspberry-Pi since they did not work and that's what I wanted.
Replace your inner plate with a Raspberry-Pi 2 with retropie installed ...
Changes:
* Stereo Sound
* Dpad control Sega Saturn
* Action buttons control X-box 360
* L and R PS1 Controller
* Automotive paint in White color
* Rechargeable Batteries
* Screen tft 3.5 "
Photos: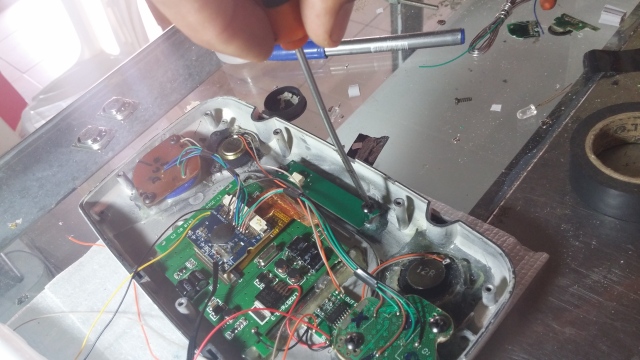 And that's how I fulfilled my dream of having a Sega Nomad and a sega Game Gear in one go! I hope you like it!