Background
Prior to my current issue, I was completing the 16th step of the guide. After wiring up the audio, my GBoy took a half second longer to boot and the controller inputs no longer worked. I decided it would be best to do a little troubleshooting before I went to the forums. Unfortunately, I screwed up somewhere. A new issue arose, I was experiencing the same things as
this forum post
, LCD back-light was on but nothing was being displayed. After reading through that forum, I decided I had the same issue and moved on to
another Wii
. Before I was going to wire up my backup Wii, I wanted to redo some of the wiring.
Current Issue
After unsoldering all the wires and then resoldering the battery clips, USB-C PCB, RGB LED, and the LCD Power to the RVL-PMS, nothing happens when I try and turn on the GBoy. What is odd is that I thought I remember testing the Fan wiring and hearing the fan spin, so it makes me believe that this current power issue arose during the LED and LCD wiring but my memory could be wrong.
I have checked for continuity on all the connections, all passed. I have re-removed the LED and LCD power wiring but nothing changed. If I plug in the GBoy into a PC, the files appear and have no problems reading or writing to the drive.
Here are the voltages I measured when the GBoy was plugged in to a PD charger with 2 18650 batteries inserted into the clips.
PMS
BTN - 3.76v
vSYS - 3.76v
SDA - 3.76v
SCL - 3.63v
5v - 0.0v
3v3 - 0.0v
USB-C
BTN - 3.76v
vSYS - 3.76v
SDA - 3.76v
SCL - 3.63v
5v - 0.0v
My Wiring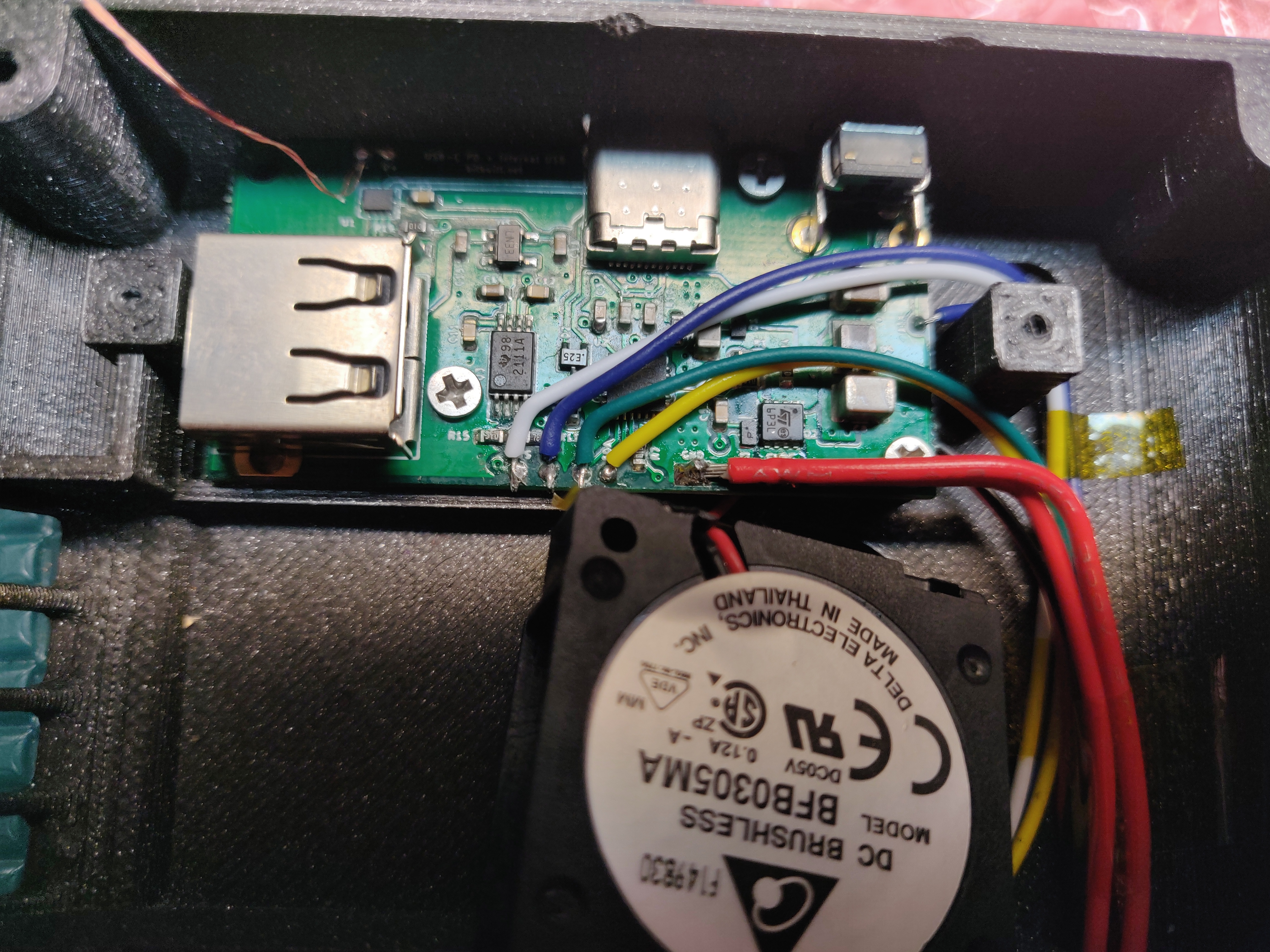 Last edited: