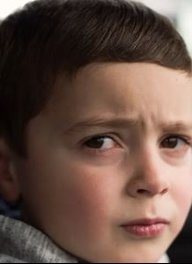 Joined

Mar 13, 2020
Messages

17
Likes

8
Location
Portables

In the making
One unavoidable thing that comes to new modders is mistakes. Personally I have heard from 5-6 people who had a fried PMS and just purchased a new one. So this will be a guide on how to breathe new life into these dead boards. This is a step by step guide on how to convert your PMS to a
functional 5v PSU
.
This is specifically if your bq/pic chips have been fried assure what chip it is an attempt to fix it before attempting this mod.



IMPORTANT NOTE: IF YOUR PMS HAS JUST A FRIED BQ REPLACE THAT AS YOU HAVE NOTHING TO LOSE BY REPLACING THE BQ.
Tools required
1. Hot air station
2. flux (kester 186)
3. A 5v source
4. A soldering iron
5. Solder
Step 1: Removing the original Bq chip (U7)
This step is quite easy as all you do is remove the U7 Bq chip from the Pms.
Notes: Make sure you hot air station is set a good temperature to melt solder (I used 350C) and flux around the chip
Step 2: Removing the PIC (U6)
This step is similar to step one heat up the area and remove the chip. Once step 2 is complete this is what you PMS should look like now.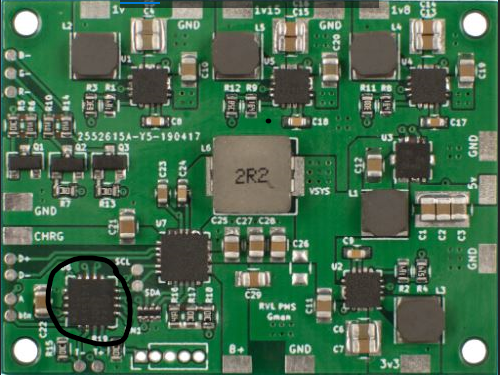 This is what the area should look like after the chips have been removed.
NOTE: MAKE SURE YOU CLEAN UP THE FLUX WITH IPA OR WARM SOAPY WATER, MAKE SURE THE ARE IS DRY OR SOMETHING WILL SHORT AND IT WILL ALL GO TO WASTE, THIS IS AN OLD PIC AND I CLEANED UP THE SOLDER BLOBS AND FLUX RESIDUE.
Step 3: Turning on the Pms
Now that the chips have been removed we have to bypass the power button since there is no pic now. All of the regs enable pins are hard-wired together there are a few points where you can get this from. The easiest place to get this from however is to the top of the resistor
by the now removed bq chip. Run positive 5v to this area.
Step 4: Powering the Pms
Now that we have bypassed the power button all we need to do is power up the Pms through vsys. There are many points to get this and on the updates PMS there are separate pads to power through vsys however I chose the pads under the 2r2 (c26 pads).


When all is said and done you will now have a working psu that can be run off 5 volts to test your trims or put in a wii mini if it does not use 12 v
Special thanks to gman for teaching me along the way.
Last edited: