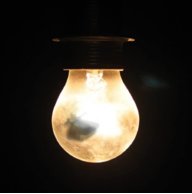 Joined

Nov 5, 2017
Messages

305
Likes

229
Well it's been a long time since my last update. I've been busy pulling my hair out over the PS2 USB and wondering why I couldn't get a simple 27mm extension to work with it.
*Note: No fluffy in this post. He keeps eating things he can't hope to digest so I've now got to cover my work area with a drop-sheet.
So I started with the onboard setup I had, which didn't work, then moved to twisted wires, which also didn't work,
...and finally decided to cut up a piece of USB and wire it through that which STILL didn't work.
It blinks when it should, but both OPL and uLaunch cannot seem to read the USB device. My other playstation can read it just fine so I'm properly lost as to what's wrong. I did find that a few of the ones I had were defective but to the best of my checking this one is fine.
So after three wasted weekends, and as many wasted weeks I properly hit the f*ck it point and decided to push on and wire up the ethernet. To be frank I expected to spend the NEXT three weeks trying to get this to work also, but forgot that I'd already spent weeks trying to figure out why I couldn't wire an OrangePi in like others had with the Raspberry Pi (short answer: Pulse H1102NL transformer chip on the OrangePi), thus it'd seem that I'd paid my price of time and it worked first shot...go figure...
I simply used magnet wire to wire the ethernet pins together, with both transformers in place I didn't need anything beyond a couple of lines to get the two talking together, and in my tests even found that a spaghetti approach using bits of ribbon cable that I had lying around worked just fine.
One thing that these weeks of troubleshooting have afforded me is the lesson that a hard shutdown on the OrangePi requires a proper cycle boot for the SMB server to start working correctly, and thus I needed to add a command shutdown to the Pi (which was a cakewalk: it's well documented online) and then zealously stand on the communities shoulders again and modify the Wii PMS code to have the chip control the shutdown. Given that I'd dropped the battery management system from this setup (due to being poor) there was a pin previously called SCL that I could use, so now the unit has a shutdown process that waits 10 seconds while the OrangePi does a safe-shutdown. I also made the lights flash to indicate shutdown, because it's easy and frankly I couldn't resist adding a little bit more flash

You may be able to tell that I've just biffed this up with reckless abandon...it's been a long few weeks and I'm still pissed at that USB not working which takes the sweetness of this success away from me a bit.
I think the core take-home lesson at this point is that I could modify the board to make wiring up the ethernet a bit easier, but it's more tedious than actually tricky or troublesome - although the entire idea of having that PCB was not to have to do things like this and I should have been smart enough to have designed for this possibility.