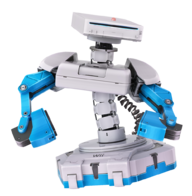 Moderator
Staff member
.
.
Joined

Jan 31, 2016
Messages

1,113
Likes

2,143
Portables

4
Until I work out some kinks, I will not be selling anything. If you have an issue, you can post it here, or send me a message.
If you need anything Wii, I got the hookup.
Dirt cheap prices on official first party Nintendo shizz:
Disc drives
Wiimotes
Wiimote pluses
Nunchuks
Wiimote and nunchuk
Wiimote+ and nunchuk
Power bricks
Sensor bars
Composite AV cables
Power brick, sensor bar, and AV cable
Ill give discounts if you buy a bunch of stuff too

And occasional Wii 3rd party accessories. Idk. I'll post what I have and get.
Everything is so cheap because I have so much from when I bought a bunch of consoles. They all came with accessories, so I'm selling the accessories... TO BUY MORE WIIS!!!!!
Buy stuff from Shank = Shank has money
Shank has money = Shank buys wiis
Shank buys wiis = wiis die for science
Last edited: