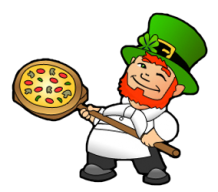 ᕕ( ᐛ )ᕗ
Staff member
.
.
.
.
.
.
Joined

Mar 3, 2016
Messages

1,981
Likes

2,652
Portables

2
DISCLAIMER: This is designed for and works only with portables using 4 layers Wii motherboards. The additional power draw needed by the 6 layers Wiis is too much with respect to what the board can provide.
Hello everyone. I've been working for the past few weeks on the final design of the PowerMii board. This board has been designed to work with WiiHUD.
This is a list of the features:
Provides all the voltage needed to power a portable Wii, including 1.8V, removing the need of keeping the on-board LDO regulator;
Provides battery charging with proper charge&play with a single power jack;
Included battery protection circuit;
On-board battery monitoring. This means having the possibility to show on screen (thanks to WiiHUD) the battery percentage, a low battery alert and other stuff such as the remaining time to full charge/discharge;
Upgradeable firmware by simply using a custom homebrew on the Wii itself;
~ 34mm x 28mm board size.
The board is still in a development process and few things might change after testing this design, but I'd say that this is a pretty good release candidate. Also the public release for this board won't happen for few months, probably not before October.
The price for each board is yet to be defined, but it's probably going to be around $90.
Last edited: