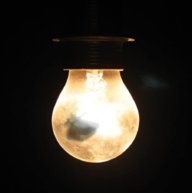 Joined

Nov 5, 2017
Messages

304
Likes

228
Gidday everyone,
So my Wii U started to get battery fatigue, I brought a new "extended capacity" one which turned out to be a dud, got given a refund on it, and decided to improve mankind because there was no information out there on the battery!
Li-ion cell measures 42x78x7mm and there's room to spare in the case. It'd appear that the Wii U uses the same four connection approach as cellphones (although I cannot be sure on that as I don't have the knowledge - feel free to flick me any information there!).
At this stage I'd love to know peoples advice on where to get goo Li-ion cells that aren't fake or flakes so I can have a crack replacing this with something better. The ideal solution would be something that involves a 3D printed case, a brand spanking new protection circuit and connection - that's not at all beyond my ability, and you better bet I'll be letting it loose on the world to try and get around shoddy replacements like this.
Deep down inside we all love our Wii U