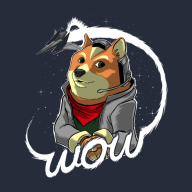 Joined

Nov 4, 2016
Messages

2
Likes

1
Hello Portablizers,
I'm looking to get some advice and precautions on an idea that came to me before I jump into this. From my understanding, CRTs can store a very high voltage even after it has been turned off, and discharging said voltage can be dangerous and a bit nerve racking. However, my intention is to have as little interaction with the electron tube as possible. My main focus is the removal of the VHS functionality and replacing it with the Wii Portable itself (Gamecube Ports being where the VCR flap is now). Additionally removing any unnecessary weight and, if it's even remotely possible, having the option of running it on battery power, but I'm getting ahead of myself.
The slot hasn't functioned since I found this thing and one look inside will tell you why, but it seems to have its own compartment separated from the rest of the CRT which is promising.
As for the "portable" part of this build, it has a DC 12V port on the back as an alternative power source intended to be used by a car's cigarette lighter port which, funnily enough, inspired this idea.
You may be thinking that this isn't very "portable" when compared to other builds and I'd agree with you, but it's purpose is a bit unique. I play Super Smash Bros. Melee competitively, and one of the absolute necessities for play is the (near) removal of input lag, which CRTs happen to provide. Lugging around hundreds of these massive TVs is a common occurrence for major tournaments, so relative to that, I'd say this thing is pretty dam portable; and about as small it can get at just a 9'' screen and weighing 18 lbs.
I envision the finished product to be the ultimate Melee road trip setup for those extended drives to tournaments, or playing at the airport when your flight inevitably gets delayed. Unfortunately, I have no experience working inside one of these monstrosities, so any advice on this would be greatly appreciated.
Power Consumption: 69 Watts (AC 120V), 48 Watts (DC12V)
Manufacturer Specs:
http://www.broksonic.com/MainCTSGT-2799CA.htm
Last edited: