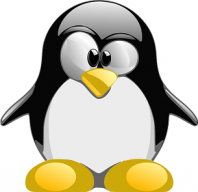 Joined

Jul 25, 2016
Messages

162
Likes

120
Location
Portables

3/4
I need some help deciding which portable to make next so I figured I would reach out to all my fellow modders here to give me some guidance.

I'm currently working trying to wrap up my first GameCube "Simi" Portable project but have already gotten the parts for some of my next endeavors. I will be making a second GameCube Portable using a GCVideo chip for 480p video output and WASP/WiiKey Fusion for game play but still waiting on the parts to come in from BadAssConsoles.com. So in the mean time I figured I might try my hand at one of the other projects I have been collecting the parts for below...
3x N64 motherboards and a 5" 800x400 AV Composite in eBay screen but no controllers, no jumper packs, no games, no memory cards and no power supplies.
1x PSOne with the PSOne screen, power supply, Controller, memory card and a couple games
1x PS2 Slim SCPH-79001 complete system, a GameStop PS2 Controller, a GoodDisplay 5" 800x480 w/ VGA & AV, a Wii/PS3 VGA HDTV AV Cable & 2x original Sony Memory cards
The rest of the parts are the odds and ends like audio amps, speakers, headphone jacks, tact switches, wire, proto board, etc.etc. that I have but those are the main major pieces I have, (besides the other untested 8 GC Motherboards, 3x Wiikey Fusions and 2x Wasp Fusions I have laying around).
Two of the three N64 boards were somewhat modded by the original owner and those are the ones I'm the least familiar with. With the N64 I would have to buy a lot of extra stuff for so I have kinda been leaning toward the PS2 but wanted to see what everyone here thought since I'm still pretty new to the portable scene.