Joined

Jan 19, 2020
Messages

14
Likes

8
To start off, I've read through these threads to get an idea of the work I'm getting myself into
https://bitbuilt.net/forums/index.php?threads/wii-motherboard-anatomy-101.2229/
https://bitbuilt.net/forums/index.php?threads/revision-identification-guide.863/
https://bitbuilt.net/forums/index.php?threads/the-definitive-wii-trimming-guide.198/
https://bitbuilt.net/forums/index.php?threads/custom-regulators-an-explanation-and-guide.754/
https://bitbuilt.net/forums/index.p...ve-wii-trimming-and-troubleshooting-faq.2385/
I've been interested in making a portable Wii for quite a while now (since I saw the KillMii by Shank). Now I think I have the patience and funds to give it a couple tries (I say a couple because I guarantee I'll heck something up the first time). Since I'm a frickin noob, I figured I would ask some questions I have.
- How do I interpret the relocation images from the trimming guide? Here's an example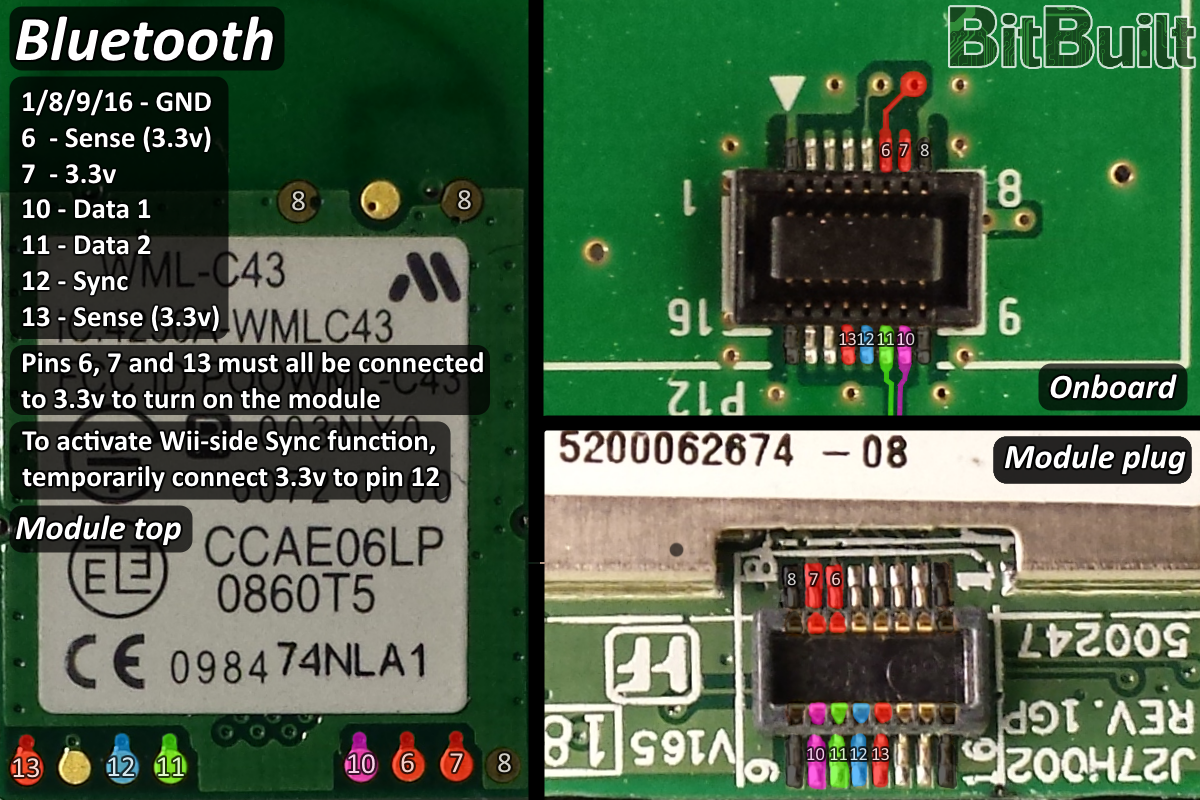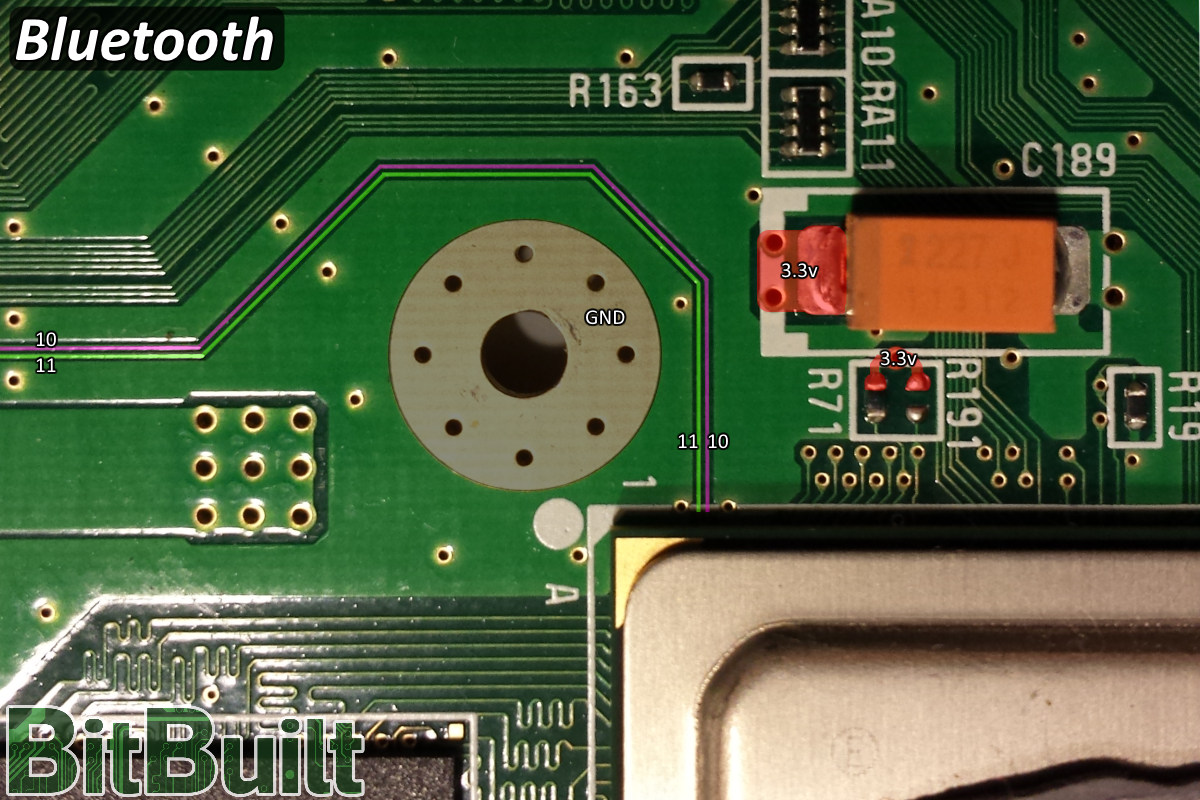 (sorry the images are big)
This is apparently how to relocate the bluetooth module from where it is by default onto the trim. I can see where the module is and how pins 10 and 11 need to be connected... somewhere near the GPU, but where exactly is that? Where do I place the actual module when I'm done? Does it matter which 3.3v source pins 6, 7, and 13 are connected to? I can almost interpret everything but I need to make sure I do it right.
-Where should I buy custom regulators? From what I can tell, I need 4 (a 1v, 1.15v, a 3.3v, and a [technically optional] 5v all of the
PTH08080
model). Is there a preferred place to order from or do I just fend for myself there? That's also another diagram I don't understand. Are the regulators pictured all custom ones or are they ones that have to be replaced? Do I replace them to the same spots I remove them from?
-When I'm relocating a module, where do I put it if I attach it with wires. Do I just tape it down somewhere and call it a day?
-How would I attach built in controls to my portable? I can't seem to find a guide for that anywhere
-Where do I put the battery and what battery should I buy?
-Is there any video guide of someone building any kind of Wii portable from the ground up that I can use as a reference?
-What speakers would you recommend?
-Why do I see online that it can cost around $300 to make one of these? I'm willing to put forth the cash but I can pick up a wii for $10, a good screen for $50, a case for cheap, etc. What other parts do I need that would raise the cost so much?
I'm sure I have a billion more questions but that's all I can think of as a baseline. Even if you only have the time to answer one or two of these that would be awesome. Thanks a lot for help in advance!