Joined

Jan 19, 2016
Messages

97
Likes

153
I'm working to understand HDMI better, as I want to expand my XboxDVI project to have proper HDMI compatibility (even though I can't afford the licensing right now), and I want to be able to potentially apply what I learn to other consoles in the future.
As such, I'm going to be dropping my notes here while I work on making a more polished in depth exploration of the inner workings of the HDMI signal. (The actual project for this worklog)
To start with, have a chart explaining the blanking periods of resolutions we might run into with consoles.
This was created using the CEA-861 spec as interpreted by Wikipedia.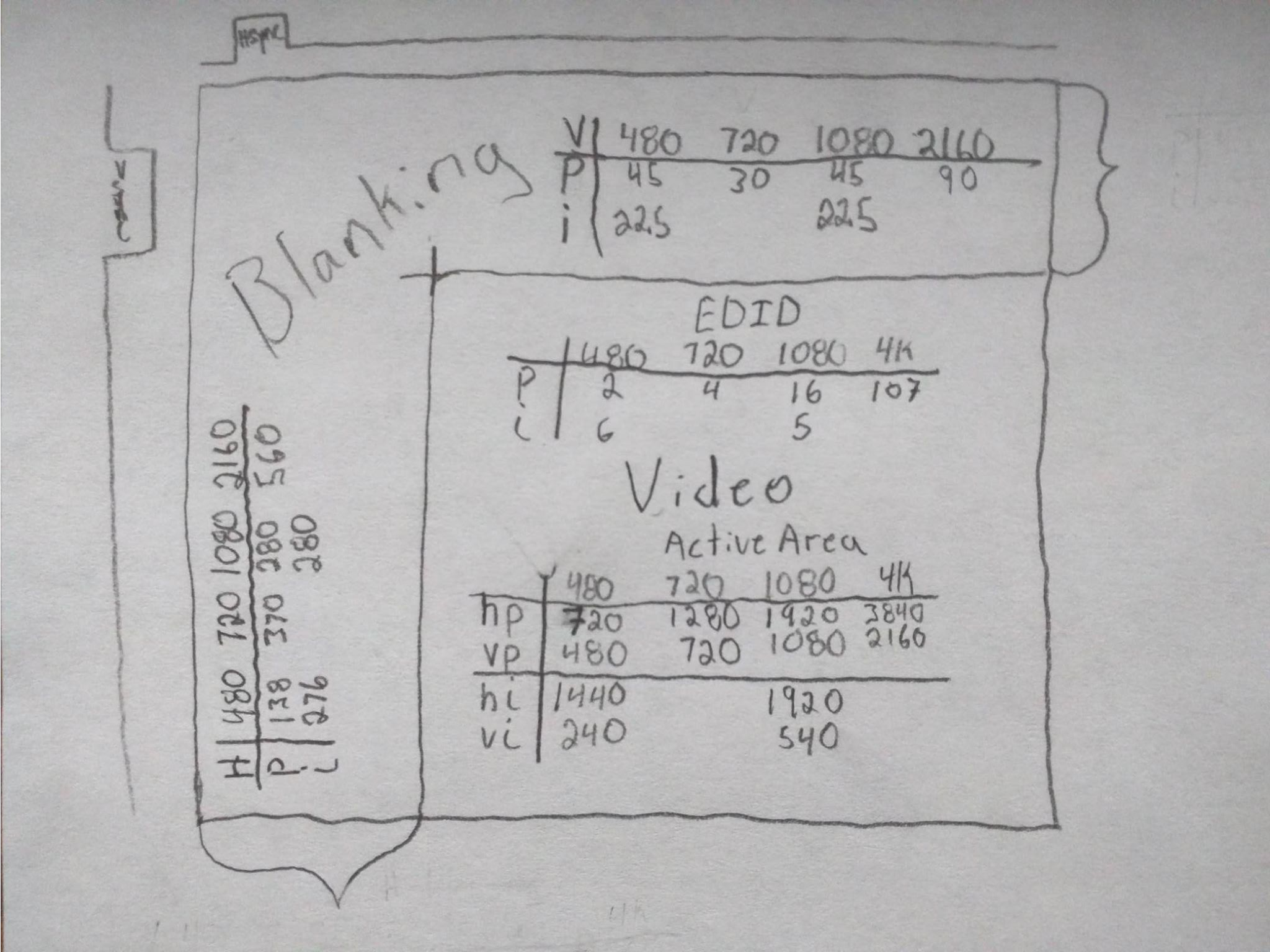 https://en.wikipedia.org/wiki/Extended_Display_Identification_Data#CEA-861-E
Next up is probably exploring what happens during those blanking periods.
NB: This is all going to be about the HDMI 1.3 spec, as that's what you can download for free from the HDMI website.
Last edited: