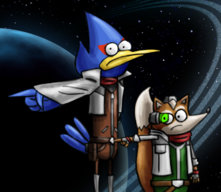 Joined

May 18, 2016
Messages

19
Likes

38
Portables

1
Hey Guys. Some of you know me from the discord where I've been the most active. I've been wanting to build a portable since seeing the early episodes of The Ben Heck Show on youtube. In Junior year I powered a Wii and car screen with AA batteries and later found out that I'm lucky it didn't blow up. Last winter I decided to give it another shot using the engineering mindset I've been practicing at school. After 8 months, here it is. The Wiisconsin ErgoBoii(cube). Wiisconsin because its red color is for Wisconsin Badgers, Ergo because it's ergonomic, boii because BOII, and (cube) because the bluetooth broke after everything was together.
Features:
3d-printed center portion of the case
Frankencased wavebird halves on the outside for maximum ERGO
OMGWTF Trim
4 vape batteries
Battery bank board for play and charge
MicroUSB charging
Dummy Headphone jack (Lost my second amp and wanted to make the deadline)
Crappy Screen from amazon. Don't cheap out on your screen kids.
A design that requires another iteration.
The Blue light is the battery indicator from the power bank, and the W is for WIISCONSIN
Things I will do better in the future:
Consider how I will be able to reach everything in my design. The depth of my case made it very difficult to reach things, and difficult to make sure everything was routed correctly.
Not use the gamecube controller halfs. The gamecube controls made this like 400 times more complicated, and it makes the wiring look very spaghet.
Plan a better cooling setup. What I have right now seems to be doing okay, especially since I have a powerful fan. However, it's something that I'm going to need to pay attention to.
Make a better way for it to stand up. As it is now, laying it flat blocks the fan vent entirely, and it cannot stand on it's own. I kept the gaps in the back from the wavebird so I can 3d print a stand to fit into them when I get the urge to.
Install a back-panel. The bluetooth broke when I was putting this together today, and today was my last day to work on this before the contest ends. Having a back-panel to work on stuff like this will be something to consider in future iterations,
Make PCBs. Because it's the cool thing to do now.
This portable is dedicated to:
MillsDQ
Fiskers
My 11th grade physics teacher
My 7th grade self
Any other memes you guys can think of
Hope you consider my portable for your vote guys. Stay cool, and stay tuned for the next one.
P.S. Sicc video coming soon
Last edited: