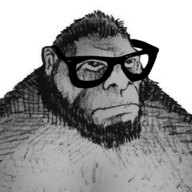 Joined

Feb 7, 2018
Messages

29
Likes

63
Location
Portables

1
Hello all!
I had a ton of fun making my first portable N64 quite a few years ago, and was very satisfied with the result, but had a few issues with it down the road. I used more hot glue than I'd like to admit, had spaghetti-wiring up the wazoo, often had the batteries come loose and flop around, and wasn't happy with the cart sticking out the back as it caused freezing issues with the console in tabletop mode. The nail in the coffin was a power short while charging, which fried the BMS and melted the case slightly. (Before anyone asks, the 9V battery was for testing the audio amp

)
A while back, I stripped it down and started dreaming about recasing and re-engineering it to be bulletproof, more attractive, and more serviceable down the road. I'm aiming for having every board screwed down instead of glued, obsessively-clean wiring, and a unique case design. Basic details:
Red board BMS/charging
Wii A/V plug for external connections and multiplayer breakout box
Dualshock stick with click wired to L button
Fan-less design (subject to change)
Flat battery cells (open to recommendations)
I've started picking up Fusion 360, and laid out the basic concept this week. The overall X/Y dimensions are about set in stone, but I'd like to make it as thin as possible without having a separate cart slot cover.
I'm thinking of sending the design off to be 3D printed, but what I'd really love to do, although it would be labor-intensive, is braze the case together out of aluminum sheet stock. I haven't seen it done and I also love the idea of anodizing and bead blasting for a durable and tactile finish.