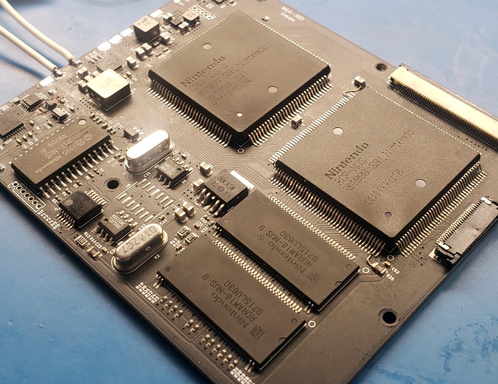 RTFDS
Staff member
.
.
.
.
.
Joined

Feb 25, 2016
Messages

1,432
Likes

2,841
I wasn't sure if I wanted to finish the GS2 or not. I didn't have enough time to debug my custom digital audio amp, the regulators and battery management board, or the docking station. Two weeks before the end of the competition, I decided to begin the GS2 assembly! It's my first PS2 portable to use all the new information I learned from the PS2 compendium I put together earlier this year. I hope to share that documentation with you all soon!
Quick specs:
5" VGA screen
Joysticks from BT controller, PSP action buttons, PS Vita dpad, PS2 start/select, 3D printed shoulder buttons
Stereo speakers, headphones
Low battery indicator and power led
Free Mcboot
Internal USB drive (will be reflashable through the docking station when complete using USB mux)
2x removable 18650s and Battery cover grips
Enjoy!
The case was 3d printed in 6 different parts and super glued together. I smoothed the 3D printed artifacts with bondo and much sanding. It took 3 coats of primer to achieve a smooth finish.
Who needs custom pcbs anyway?
Here's my custom reg board with usb and battery management!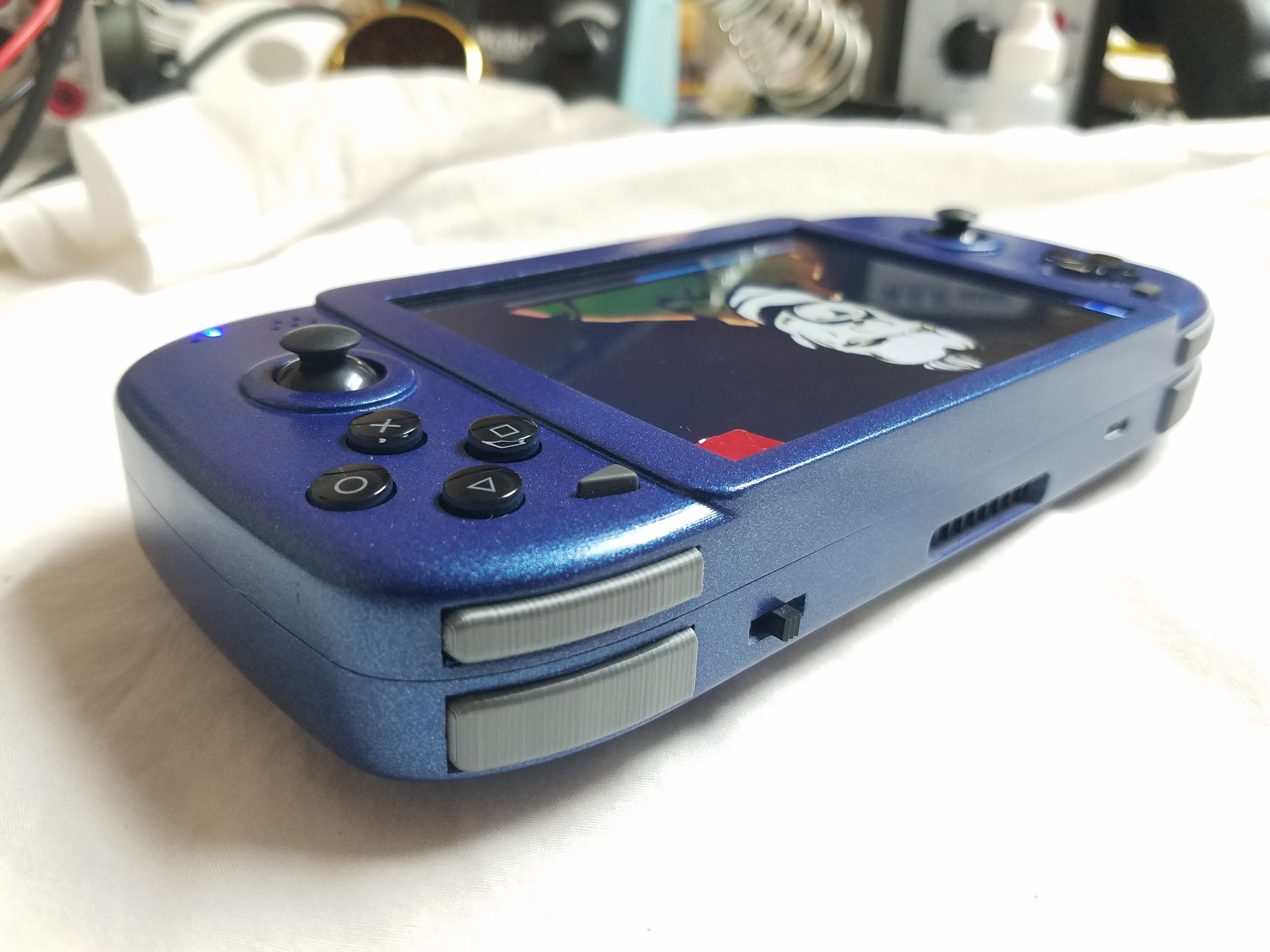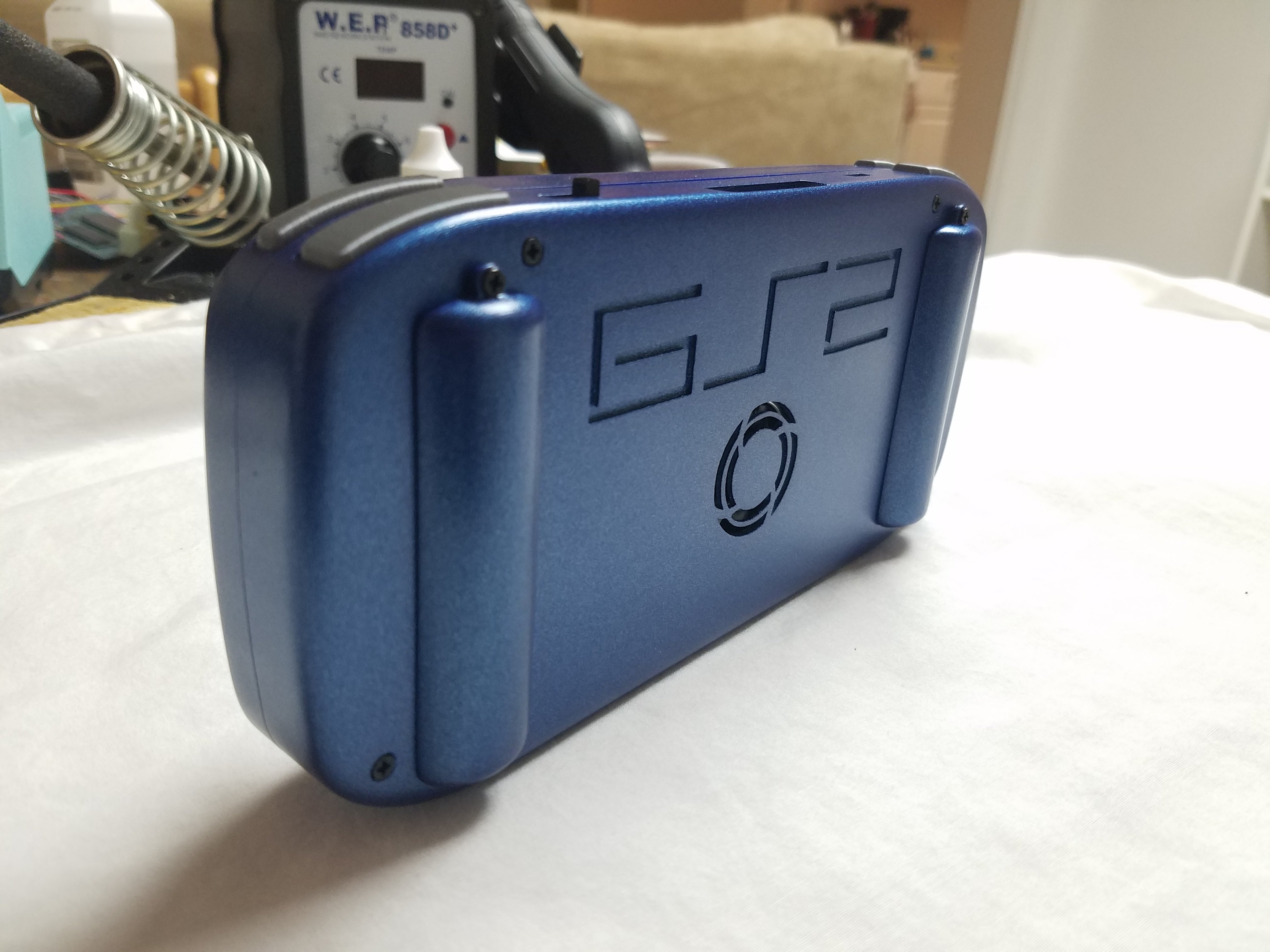 The GS2 holds 2 removable 18650 cells with battery clips. Then a battery cover slides over it and is secured with one machine screw.
The blue led is the power led and the red is the low battery indicator.
Headphones, volume up/down, Two HDMI ports for "whatever", screen menu control buttons.
Compact form.
Custom VGA mod for best possible PS2 picture.
Docking station that doesn't do anything yet.
Overview: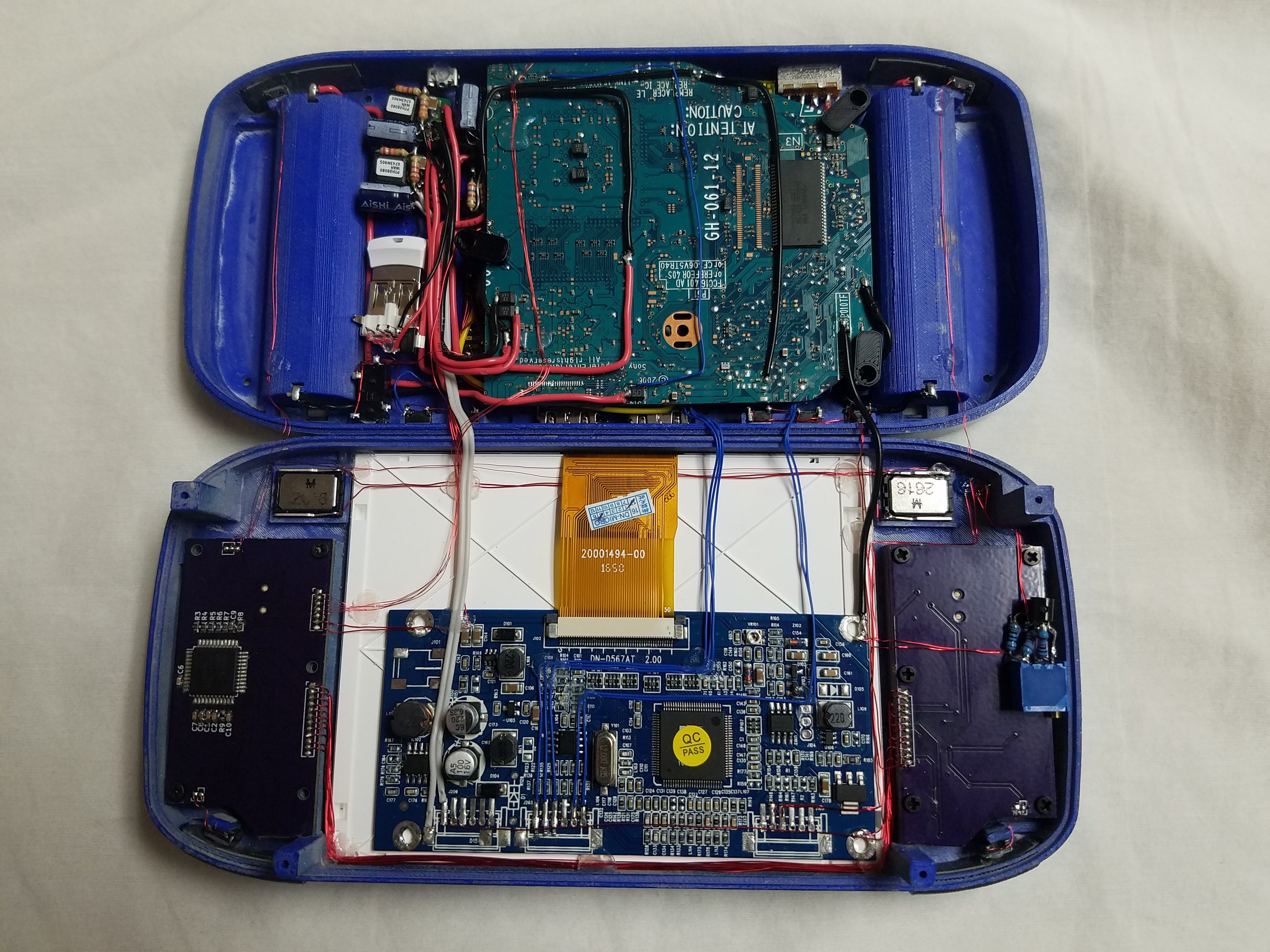 The front of the PS2 motherboard. The audio dac cut out from the ps2, Free mcboot memory card and the VGA board.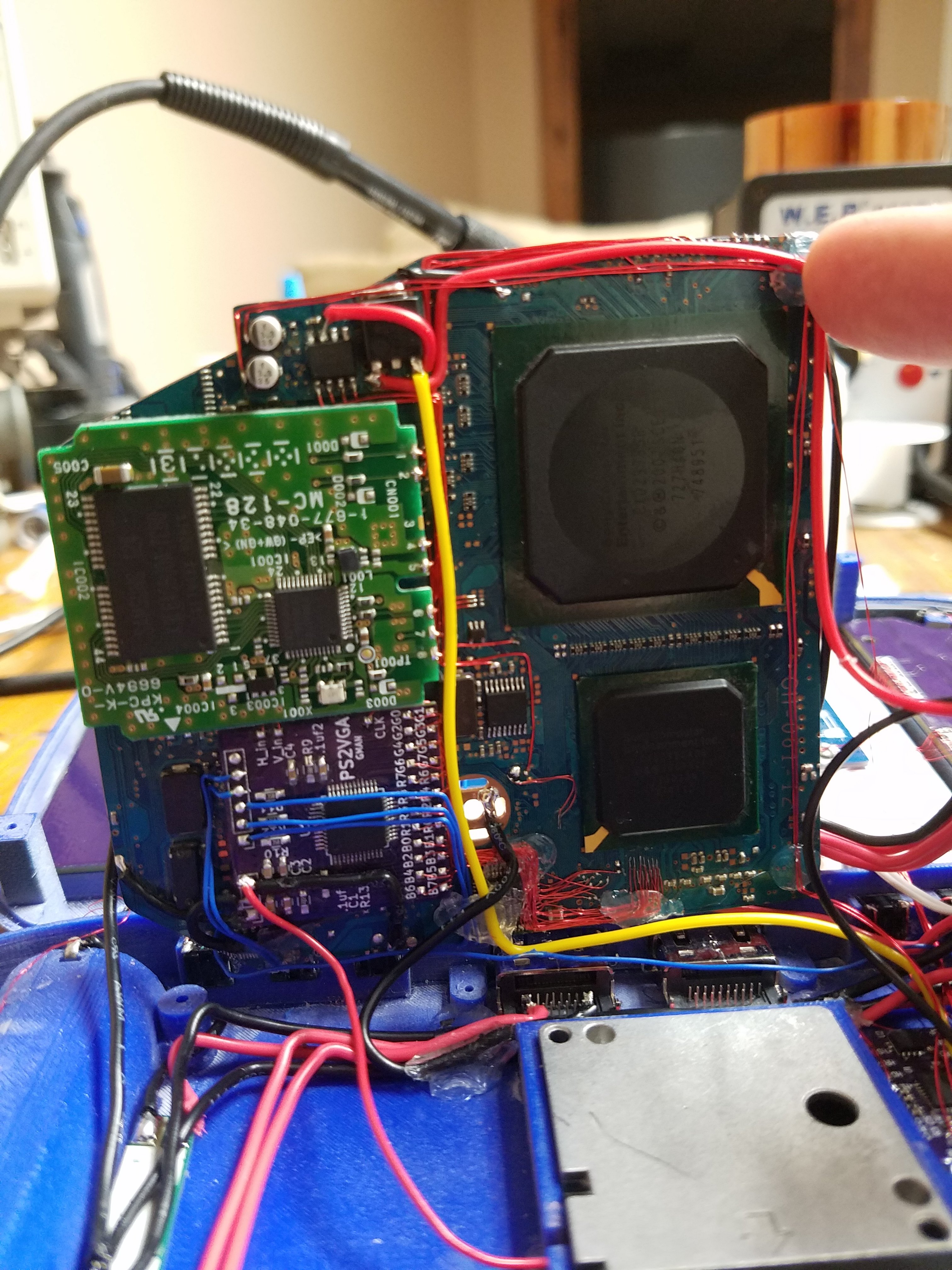 Official PS2 controller circuit with buttons/joystick underneath.
crappy low battery indicator circuit.
The trimmed board held in place by 3 clamps with aligning screw posts.