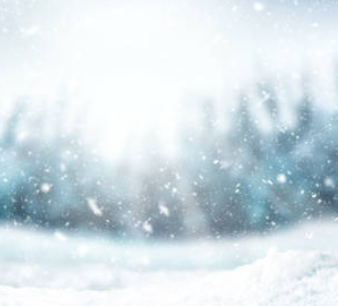 Joined

Apr 2, 2022
Messages

20
Likes

22
Location
Portables

1/8
Some time ago, I received my first wii portable "experience" through the wonderful G-boy kit. I hastily learned to solder and started putting it together, and as anyone would expect, it went terribly; multiple wires were routed badly and had come loose, an inductor came off the screen (and is forever lost to time) and, worst of all, the Wii didn't boot. Go figure.
Time has passed, though. I relearned how to
actually
solder and learned more about how portables are built. Hence, why I decided to start a worklog to ask some questions and not go into this blind. Regardless, I have written out some goals for the project which are hopefully achievable.
GOALS
1.
Make a working portable Wii (obviously)
2.
Relocate Bluetooth
3.
Relocate the MX chip
4.
Add Gamecube ports.
In a nutshell, that is what I'm hoping for. All the PCBs have been ordered from 4layertech, and... well, the rest of the parts have either already been ordered or are recycled from the deceased G-boy.
Meanwhile, I have done some work; namely, I thought of a name, designed an early case for the portable and created one controller PCB.
(If the case doesn't seem appealing to your eyes, don't worry; this is an early design.)
I plan for the case to use buttons from the Wii Classic Controller, hence why some of the buttons at the top are oval shaped. There are some issues that I should probably address, though. Firstly, the case is huge: about as big as a Wiiu Gamepad. Normally, I wouldn't have an issue with this; I think the Wiiu Gamepad shape is fine, but the buttons at the top may be hard to press. (I have a backup plan involving putting the Z-triggers on the back, but I haven't physically held this case yet, so I don't know if I should change it.) Also, the edges on the front aren't curved like most portables. Initially, it was curved, but due to fixing an issue with one of the top corners, I haven't been able to fix it. (Maybe I'll leave it be, maybe not.)
And for the back:
I'm more happy with the back than the front; everything feels so much more organized, and I got to curve it too! Again, the back isn't finished because I still need to add some mounds for the RVL-AMP. Not much to say here because I think that it looks pretty good.
This is the first time I've designed a PCB, so I hope I did ok. I looked at the Louii PCBs for reference to make sure I didn't mess anything up, so I... hope I didn't mess anything up. The button mounds are pretty close to where the GC+2 will be soldered on, but this is about as good as it will get. Other than that, I would like to know if everything's ok!
So, that ends my first post, but I have a few remaining questions:
1. I know it sounds stupid, but can you connect the player 1 Gamecube data line to the GC+ and the Gamecube controller port?
2. I noticed that the Louii PCBs have a trace going from one of the button mounds to the opposing one (I copied this for my button mounds.) Why is this? Surely, if you don't have a wire between the mounds, the button would send the voltage to ground, seeing that the button would connect them together.
Last edited: