Hi everybody!
I have on my hands a cool looking, non-functional Mac G4 Cube, as well as a scratched up but functional GameCube. Now all I can think about is how to combine those two and make a functional GameCube in a G4 shell, creating the first Nintendo G4 GameCube!
Note:
It's been told numerous times that using a Wii for this would be ever so simpler
, but I really do want to try and make it work with a GameCube. Because, for one, I LOVE the GameCube, and then, well, it's a G4 Cube, so it only makes sense!
I intend for this mod to be
non-destructive
and completely reversible (for the Mac).
The thing is, this would be my very first project, and I'm very not knowledgeable in electronics, so I would need significant help to assert te feasibility of this project, as well as sourcing parts and getting tips with what to do and what not to do.
If you feel like helping me, I am already really grateful for the help you will be providing!
PS: Like a lot of people here, English is not my first language, so expect some quirks here and there.
Now, for those who don't know, the Power Mac G4 Cube was a desktop computer made by Apple. It was at the time quite revolutionary for being a small, fanless, elegant, seemingly floating above ground powerhouse. It features at the top a slot-in disk drive as well as a touch power button. All other input / output lives at the bottom.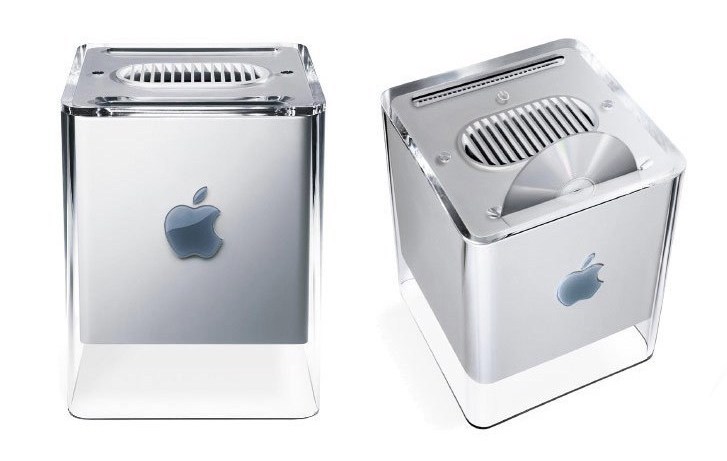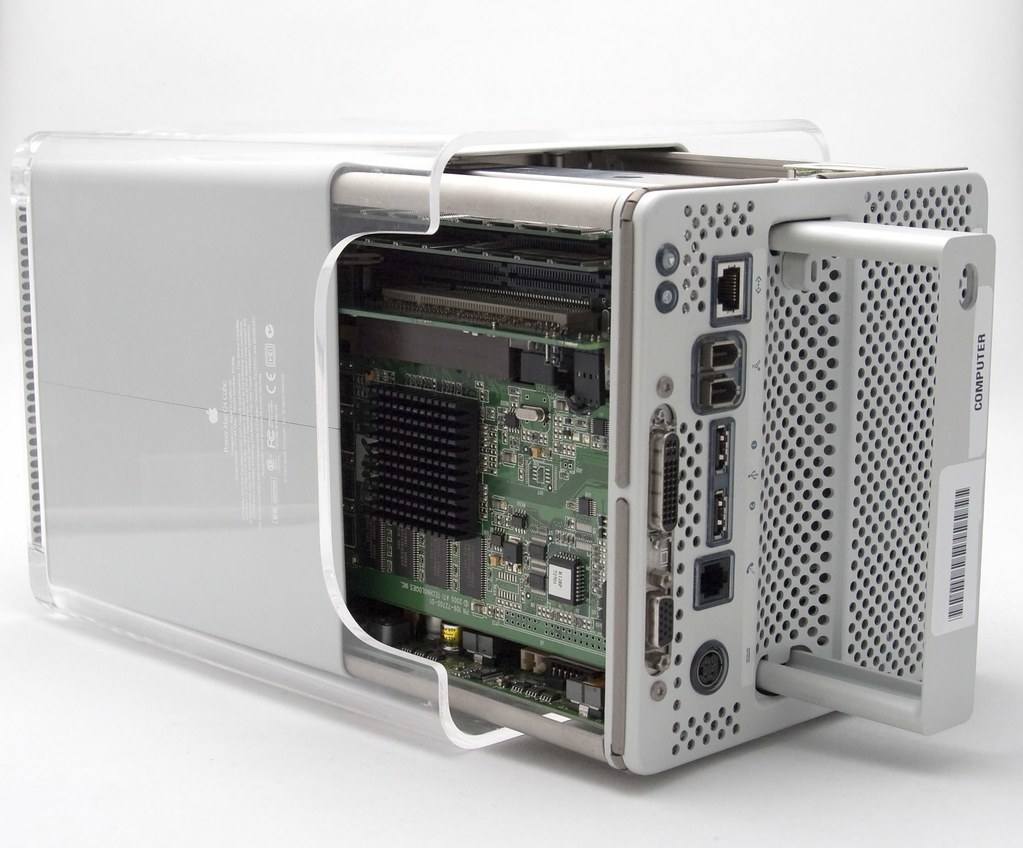 Here is the exhaustive list of things I would like to accomplish, as well ideas about how to perform them:
Reuse the whole G4 shell
Repurpose the touch power button to power on and off, or eject
3D print all internal structure elements, as well as the bottom plate (remember: non destructive build )
Relocate controller ports to the bottom

I could use a GameCube Blue Retro Internal Adapter, which flex cable is not soldered in I believe. This would make relocating with a longer flex cable a breeze, plus provide wireless controller ability

Relocate memory cards slots
Use a Wii slot-in disk drive
Put two buttons at the bottom reset and eject (or power)
Include a GB Player
Use Picoboot + SD2SP2 for Swiss capabilities
Provide easy access to SD card
Relocate the power port to the bottom
Relocate the AV port to the bottom
Provide HDMI at the bottom

I think the use of pluto boards is discouraged by ikorg, who is tired of providing help for those boards. Maybe another internal HDMI mod or even an external dongle if there is enough room?

Rework the airflow
I'm obviously open to any suggestion.
Theoretically, everything should be able to fit. I'm working on some renders right now, mainly for checking size, fitment and such, but also to get a general vibe of what I want. Here is what I have for now:
This is of course very much WIP, but top to bottom, we'd have:
DVD drive (barely visible)
Power connector
SD card slot
GB Player
HDMI connector
AV out connector
Controller ports
Power button
Memory cards slots
Reset button
I feel like I put the GB player upside down, maybe I'll reverse it down the line.
So, now that I have presented my project in details, I have to questions for you people:
Is there anything at all in here that doesn't seem feasible / would compromise the whole project? (might as well stop right now if it's a dead end)
What would you start with? (I suppose making the wii disc drive work)
Thanks everyone for reading me!
Last edited: