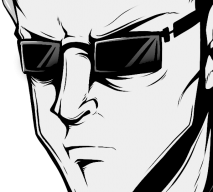 Gettin too old for this shi...
Staff member
.
.
Joined

Jul 12, 2017
Messages

687
Likes

1,563
Location
Initial inspiration for this mod came from @cheese 's original thread:
https://bitbuilt.net/forums/index.php?threads/gc-snes-controller.919/
I was testing/cleaning some of my older controllers this week and I came across one of my SNES controllers that was no longer working. Upon opening it up to check I found that the PCB had blistered under the IC. Technically it was repairable but I decided I'd give it new life.
Armed with a spare GC+1.0 and a couple of those super nasty $10 Gamecube controllers that I could steal the cable from, I converted it to a Gamecube SNES controller purely for emulation.
The controller feels absolutely fantastic when running SNES games and I'm thinking of performing something similar with a Genesis/Megadrive and NES controller as the Wii has pretty darn good emulation for these consoles running at 240p on CRT's.
IC removed and damaged area sanded down. 38AWG wire used to carry signals:
The only part of the official casing that needed to be modified was this standoff, about 5-7mm needed to be trimmed:



And a final look at the controller:

*******************************************************
If you are looking to perform a similar mod yourself (Using any old controller that doesn't use joysticks) be aware that GC+ doesn't work properly without joysticks connected.

Fortunately @Aurelio was kind enough to provide GC+ update files for GC+1.0 and GC+2.0 to disable the joysticks. See attached files.
*******************************************************
Last edited: