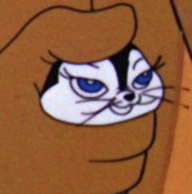 Joined

Apr 17, 2017
Messages

36
Likes

28
Location
Hey y'all,
I figured I would make a work-log on my N64 portable project as I have been making some steady progress recently and as a way to properly introduce myself to everyone.
A bit of back story; I began collecting parts for this project when I was still in high school and shelved it maybe a month later as it seemed really over my head at the time. Fast forward 4-5 years I got back into modding when I was able to incorporate one of my broken GC controllers into a SNES controller body to use on my Wii for some authentic feeling gaming. Broke out my box of 64 stuff and made humble progress on the case and trimming the board, as well as relocating the cartridge port. Later I came across an unused original PS1 screen and console combo for $20 on craigslist. As amazing as that sounds I traded the console and controller for an expansion pack and a game at the flea market lol. I kept the screen for the project but it again got shelved as college took priority. Another 4-5 years and here we are in the today-times. After getting my PS1 screen trimmed and shoved into my case, I bumped the desk and the portable tipped over and landed face down on the desk, it didn't fall to the floor thankfully. Unfortunately that was enough to kill the screen (sorry Shank) and made me look around the web for some possible fixes. I came across Bitbuilt and was impressed with the advances in portablizing everyone has made. It made me want to step up my game and make a portable worthy of standing next to the best of the best.
For the past couple of months I have managed to get my case design set, most of the controller button holes in place, replacement screen fitted, N64 board cleaned from my old horrible soldering work, set it up for rgb (I have a PVM I want to use when docked), got my batteries in and tested, and performed a ram swap just last night.
I still have a ways to go but I'm adamant about finishing this thing once and for all.
Some pics:
The first trim

Board compared to my GameGear case.
The case idea forming and the now dead PS1 screen

Close-up of the cartridge port bend. I had 2 lines break but was able to repair it

Me admiring how cool the GameGear cutout shows the cart label when inserted.

The ram swap



The current state of the case, might need to be thicker


That's it! Any helpful critiques appreciated. Still waiting on some parts to come in but I'm currently thinking about finishing the case before I move forward. As for planned features I have a few;
- Cart relocation (maybe built in Everdrive, still debating this)
- RGB mod
- RAM swap
- Dual Z buttons with possible switch to swap L and R to their respective Z's and the Z's up to the shoulders
- Full AV out for docking (Composite, RGB, maybe S-video?)
- built in rumble if the space allows
- Stereo speakers with headphone jack
- Expansion port for docked 4-player
- Ultra HDMI built in????

Let's see how this will work out

Last edited: