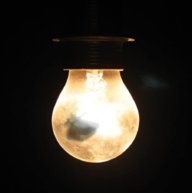 .
.
2021 3rd Place Winner
Joined

Nov 5, 2017
Messages

367
Likes

408
Gidday all,
Does anyone have a Seek Thermal Compact or Flir One that they'd be willing to sell for less than an arm and leg? See I've got it in my head that it'd be helpful to develop something to go on my drone that would allow me to do some thermal imaging for spotting livestock during musters (as fawn have a habit of simply sitting down when you're trying to move them to another paddock and we always end up leaving a few behind).
The basic premise would be similar to some of the other thermal projects that people have done online, so nothing spectacular

Cheers!