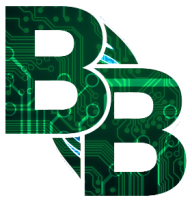 Joined

Jan 28, 2016
Messages

59
Likes

642
The Official Rules of the BitBuilt Forums

1. Be Respectful
For example, if someone posted a new project in the Finished Projects section and it's not that great, don't go posting things like "it's terrible, try again" because that will only discourage new members who are trying their hand at a project. We'd rather see no posts on the thread than a negative one. Repeat offenders of breaking this rule will be temporarily banned from the forums.

2. Don't Bump Old Threads
The only reason you should be bumping old threads is if you have something of value to add. For example, if there is a GameCube video out diagram and you've found a new location to pull video from, by all means, post your findings on the thread. However, if someone has a for sale thread from three years ago, don't bump it! They probably don't even have what they were selling anymore and there is a private message feature for this reason.

3. Don't Double Post
Double posting is when you post, and then post again before anyone else makes a post. This adds unnecessary clutter to threads, and adds extra unneeded pages that people will have to go through to find something they want. There is an edit button for a reason, use it!

The only exception is if you are adding significant information to the thread, and a decent amount of time has passed between your last post. For example, if you have a worklog that nobody has posted in for a few days and you have an update to your project.

4. Don't Post Other User's Work Without Permission
Do not post guides, finished projects, or anything that isn't your own unless you have permission from the original author/owner. Also, if you plan on posting something by someone from another forum, please let them know that you're going to be posting it on BitBuilt to avoid confusion and inconveniences for the staff.

5. Don't Post Anything Illegal
For example, if you're making a 3DS homebrew guide, don't post copyrighted materials. If you are unsure if it's illegal to post, it's best that you ask a staff member before doing so. Anyone found to be posting illegal materials will have a 24-hour ban placed on their account. Anyone who repeatedly breaks this rule will no longer be able to post new threads on the forums or upload files.

6. Do Not Create Multiple Accounts
One is enough for everyone, right? If you have a problem with your current account, contact a staff member. Problems include, but are not limited to: Name changes, forgotten passwords, email resets, account compromising, two-step authentication removal, and permission errors.

Anyone found to be in possession of more than one account will be IP banned from the website. We do not take spam threats lightly.

7. Any Images Posted Should Be Hosted on BitBuilt
We have image uploads enabled for a reason. One of our main goals here at BitBuilt is to ensure that important information on consoles is never lost. Please use our image uploader to post and host your images on the site. This will be required for things like guides and wiki submissions.

8. You Must Be Over 13 to Register on the Forums
In order to comply with the Children's Online Privacy Protection Act, anyone under the age of 13 is not allowed to register an account on the forums. Anyone found falsifying their age in order to register will be IP banned from the site.

9. Use only English on the Forums
BitBuilt is a website with members all around the globe. In order to make the threads understandable by all users, all public posts must be written in English. If you are not a native speaker please take your time to put things down in an understandable way.

10. Post pictures when asking for help
When you make a post asking for help to fix/make something you must include detailed pictures. By doing so you will give more details about your issues and we will be able to help you more easily.

Lastly, if you have any problems, contact the staff! We are here to help!

If you notice anyone breaking these rules, feel free to report their post. A staff member will swiftly take care of them.
Last edited by a moderator: