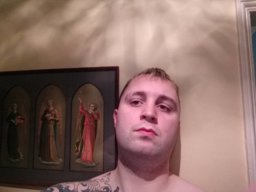 Joined

Jun 21, 2017
Messages

53
Likes

17
Portables

Nvidia Shield K1, Gpd XD, PSP cfw, 3DS cfw. more to come. sorry if soft-mod is not cool.
OK I know it is not easy to make a emulator but I do have questions from what I have been looking at and I think this would be a good place to ask a few of them. Respect to console hacking as well!
1. I have seen a video of some one taking apart chips and looking at how they work in this video, I know the original Xbox emulator they can't find information on certain chips would doing something like in this video help towards that. Maybe some future tools could help. I want to know why you can't get information on these chips the documentation is missing on these chips. sorry I am very lost but I will do this one day.
2.OK so reverse engineering a console you have so many points to hack into, but how many parts do you need to hack into to get all the codes out of these systems, I don't think all the parts of the ps3 system was hacked into-correct me if I am wrong? Thinking out side the box is vital to hacking I know that it does run in my blood with people who have made things in the past(history).
3. creating new tools for getting codes out, in the future I do hope that hacking these devices to get codes out will a lot more easy as new ideas for these things come to reality. NEW TOOLS is that a concept?
4. are the newer console harder to hack or is the encryption just harder in the first place?
5.To fully reverse engineer a console has that ever been done?
6. sorry I am lost here but I want to be really good at this and I have only been doing slightly complicated things recently but give me a few years.
7.Last questions,
8.is it possible to have a perfect emulator?
9.is it possible to have a ps4 emulator with today's hardware how would it run in simple terms software mode or with the hardware, I know ps4 runs free BSD OS ?
10. what else should I be looking into for a project like this, I am teaching my self assembly language and other languages like python. I think I would need to learn electronics I do own a soldering iron ? And I do have a Ereader with as many books as I need to read on there at night in my spare time.
Dominic