The artist formerly known as Ashen
.
Joined

Mar 10, 2016
Messages

39
Likes

146
Guess I may as well start a worklog for this.
Been noodling away in Fusion 360 and learning a bunch about how to do things and how not to at the same time. Hence the "fusion" monkier carrying over from the GameCube glory days. I felt like it was still appropriate

Here's a little teaser of what I have sketched up so far:
I'm especially proud of the solution I came up with for the shoulder buttons on my second design after the first failed horribly: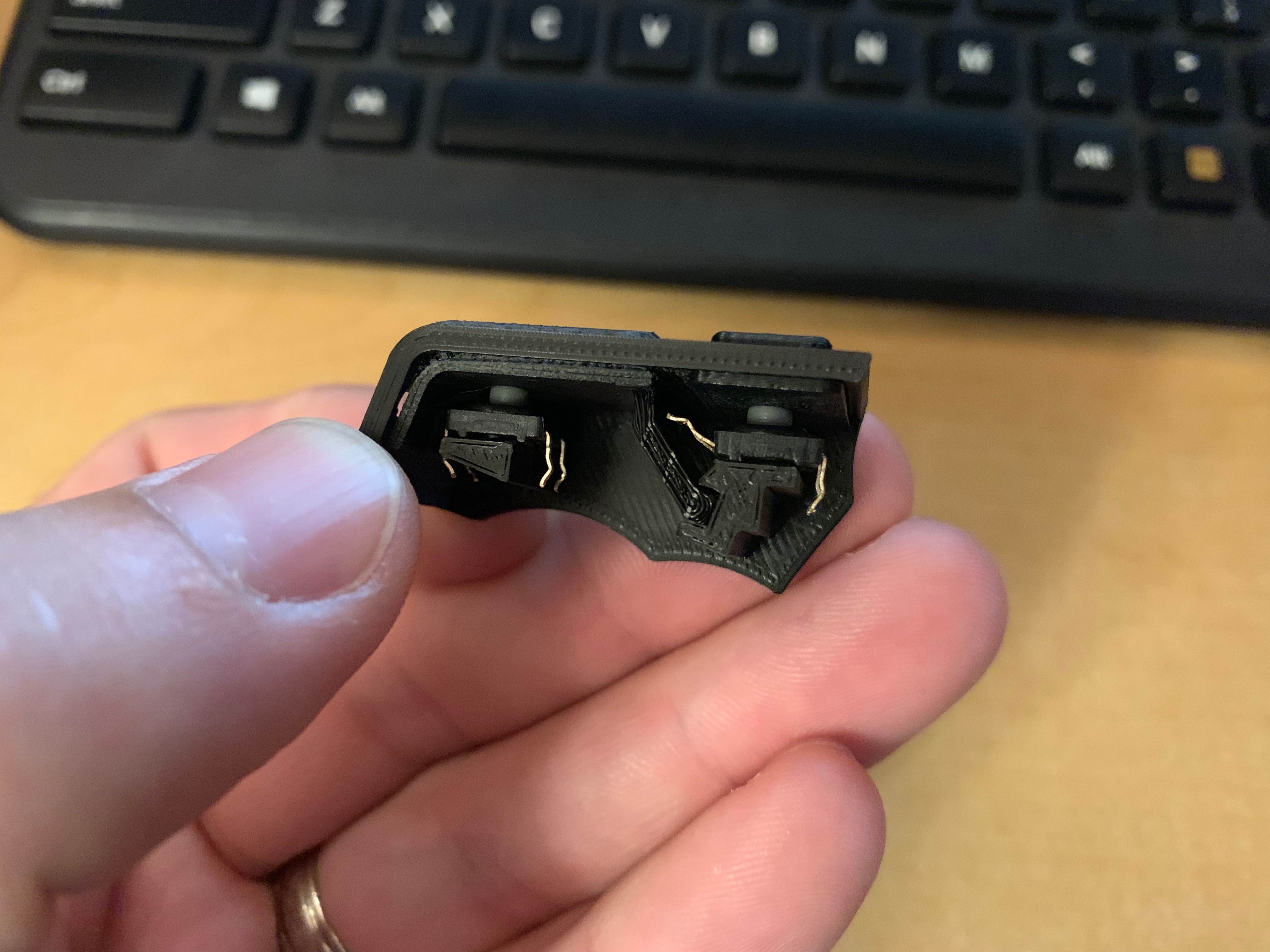 Aaaaand a very rough first alpha fit for the front face components:
And here's some other miscelania that I have prepped and ready for when I get some more design/testing time:
As long as I can maintain the battle for time to work on it. I think this project will go pretty quick. The unit is planned to have 4 18650 cells at 7.4v for hopefully what will amount to a few hours of playtime. Going to drop down to 5v with one PTR08100. Kicking it oldschool with the audio amp which was for an old iPhone model. I've got a bunch of these still from the glory days so I'm going to use them up. Also, daftmikes low battery circuit. Hells yes. Waiting on some small fans and other junk to come in the mail.
Thats it for now! Feels good to get back into things. Been away too long...
Also, there is no (Worklog) tag in this forum. Why Mods!? Why? ; ;