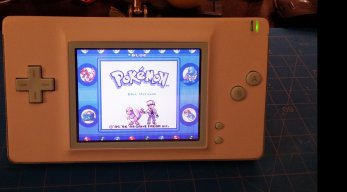 Joined

May 13, 2019
Messages

18
Likes

5
Location
Working my way through my first 64p. Only other portable i've done are a ton of GBA Macros (and Macro XL's).

I'll ask a question I've yet to see asked or answered:

Can the 2MB RAM chips (RDRAM18) be stacked? As a case scenario, removing two 2MB chips from one system, then soldering these onto the same pins as the other, thereby providing the system the 8MB total? I've done this with EEPROM chips on SNES carts without an issue - provided the cart already had the requisite multiplexer (I'm not mad enough to try and figure out adding one..).

Doesn't looks like the system has any handling or multiplexing for these chips, given the traces and such all seem to just blend everything pin-for-pin.

So, how about it? Anyone try it, or know why it's an uninformed or terrible idea?
Last edited: