Hey everyone,
I've made this thread because I've encountered an important and puzzling problem, which to my knowledge no one has experienced before.
So, I disassembled my PSP go with great care and, after taking a look around the board, noticed a major problem. The system refused to switch on.
Here's the strange part, though. Without the screen or the connector, it works perfectly: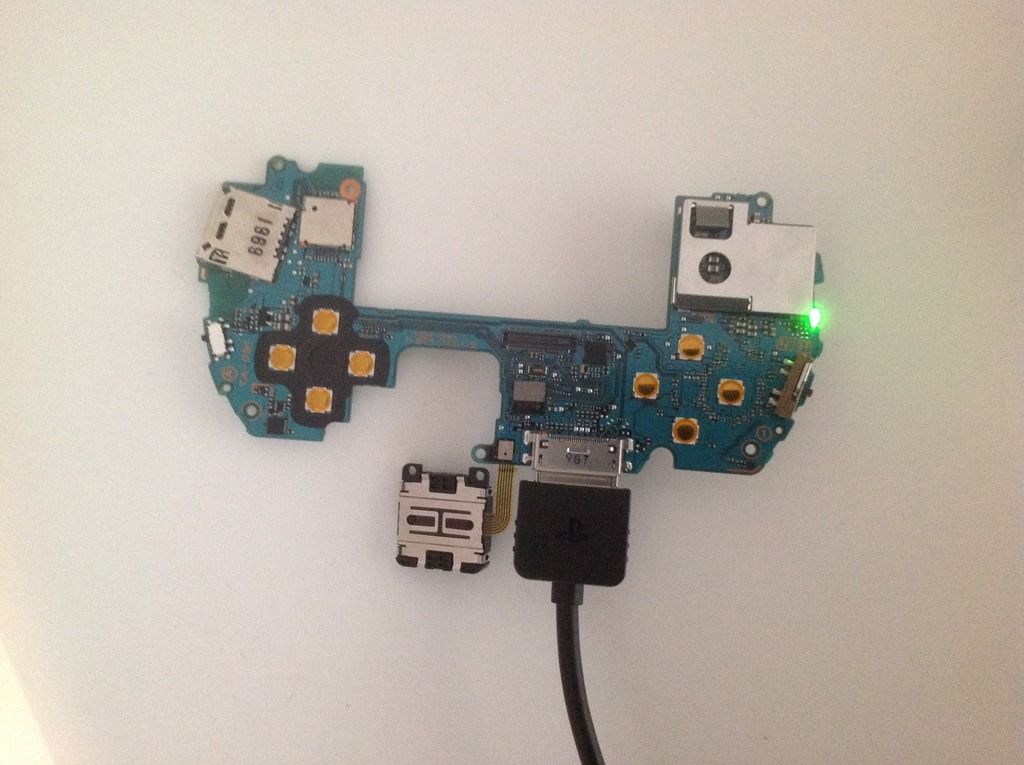 Then, I tried with the ribbon cable connecting the screen to the MB:
No issue there.
However, once I connect the screen:
https://media.giphy.com/media/l4FGtMi8anwLAO5DG/giphy.gif
The power light flashes once and that's it. Nothing else.
I've checked the connections and they seem to all be intact.
I even bought a replacement screen but it has the same problem: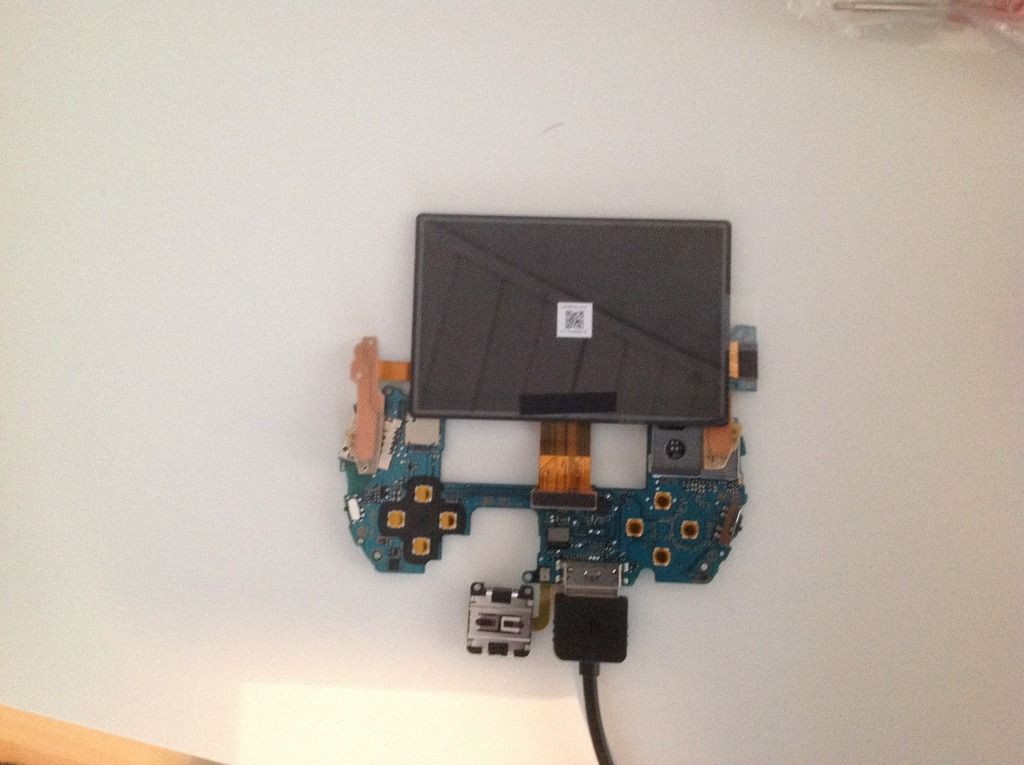 What would you suggest I do? Perhaps order a replacement ribbon cable?
Thank you for any suggestions.