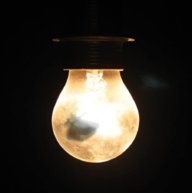 Joined

Nov 5, 2017
Messages

305
Likes

229
So I've asked for a little help pertaining to the PS2 portable that I've just finished, and it was suggested that I post here

Technically this isn't my first PS2 portable, but a re-case of one that went horribly wrong along the way, complete with hardware failures, faulty components, months of delays waiting on parts, more months waiting for the correct part to arrive after I was shipped the wrong one...I'm not going to post any pictures of what it was as I'm not proud of them, but we got there in the end! One thing that defines all of my hobbies is that I really, truly, don't have any money to spend if I want to keep the roof over my head and do things like eat.
Lets start at the end, paint job and assembled unit. It's a cheap 7" TFT backing screen, a netplay controller that was incomplete (and so I got it cheap), the chassis was an alarm clock, and the paint was left over from a contract I did.
So stories short I spent a long time mucking around with the guts of this thing as I had to wait for things like chargers to arrive, or audio amps etc. The one major hint I'd have for anyone is to shield your controller wires as I picked up a heap of interference through those but oddly none in the audio system. Everything did get glued and taped into place before final assembly but I prefer to photograph it breezy. I don't think there's much of a need to go into anything here as it's nothing we've not all seen done before, and better than I have.
Before everything got cut up and stuck together this was the "sizing" I did for the unit. The story here is that I spent months trying to manufacture a case but just couldn't get something to my liking. From lunchboxes through to project cases and cut up tupperware that was lying around the house. One day I cut a piece of cardboard which I figured was my minimum size and hit up the local shops. In theory this clock would work, and it also had room for 4x Size C batteries!
This is "normal" for everyone here isn't it? I'm not the only one forcing my partner to put up with having to hang her washing around bits of console? Seriously though I hated the moulding step as I'm a perfectionist deep down, and the curves had to be consistent, the lines straight and the imperfections removed.
Size Cs, irrespective of what the manufacture said about their batteries, didn't cut it. So after two months of waiting I switched to 26650s - because I had them on hand. Naturally my master plan of "26650s aren't too different from size Cs" didn't quite work (sizes are actually quite variable as it turns out) and soon there was more filling, and fixing and messing around.
But they worked! And it only took a week and a half of sanding, and crafting, and whittling, and gluing, and mounting...
In the future were I to make another one I might seriously consider something like a clock again as having battery mounts turned out to be seriously handy.
Finally a video, as I understand it speaks a thousand words at 25 frames per second: