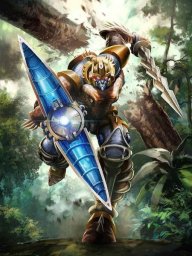 Joined

Sep 17, 2018
Messages

21
Likes

4
Location
Hello all, I'm brand new to the hobby. I have been wanting to make an N64 for years now and have decided to jump in. I don't care if I fail, if I never try I'll never know and plus I'll learn alot. So I'm making a list of things I need to get the project off the ground and flailing around. Also I would like any advice and suggestions you can think, as I have no experience with wiring or anything. I built a few computers but that's not the same.
So my goal is to make a N64 portable, nothing fancy or crazy cases just get a portable 64 working without blowing my hands off.
-Case will be the zn-45 ( prob something fancy for my second portable)
-Various screw drivers and small tools, gamebit drivers
-soldering iron
-dremmel like tool
-wire
-5 inch screen was thinking :
https://www.amazon.com/Digital-Moni..._QL65&keywords=5+inch+backup+camera+composite
-Audio amp from the bom page, speakers are a ? ATM
-Step down regulator from TI
-Batteries I want something safe but as close to 5hrs
-protection circuit
I'm probably missing key items. A few immediate questions are
1) how much board trimming is needed for the zn-45
2) what's the best wire to use and recommendations for guage. Silicone wire and magnet wire I have come across in different posts.
3)Good reliable decent lasting batteries
4) recommendations for wiring ? I'm a complete novice so any tips or such will help.
I have been watching as many of the vids on the forums to educate my self as much as possible. I want to do a mass order when I have my list complete. Living in Canada means if I buy from sits In USD I pay 35% more cause dollar sucks.