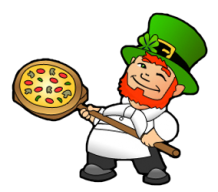 ᕕ( ᐛ )ᕗ
Staff member
.
.
.
.
.
.
Joined

Mar 3, 2016
Messages

2,051
Likes

2,721
Portables

2
DISCLAIMER: The WiiHUD software is still a WIP and as of now the software is compatible with all the GameCube games I've tested and few Wii games. Full compatibility (with homebrews as well) will be available in the near future, with a simple upgrade of the software files.
​
After
sellin a small stock
of the WiiHUD audio amp, I've can finally start a preorder for a September stock. This time in order to satisfy any demand, I've decided to take preorders, since I can't cover for the cost of the parts all by myself. If you want one or more amps, add your name and the desired quantity in the spreadsheet below. By the end of August the preorder period will end and I will send you a PM for the payment, then during September I will assemble all the amps and ship them out to your address.
The price for each audio amp is still $25, but due to a case of a lost package between the ones of the previous stock, I'm now offering you two kind of shippings:
Priority shipping with NO tracking: $5 for Europe, $6 for USA/Canada or other American countries, $7 for Australia.
Registered mail with full tracking: $11 for Europe, $12 for USA/Canada or other American countries, $13 for Australia.
So far there has been only one case of a lost package over ~30 packages I have sent using the priority shipping. The choice is up to you, but anyway I won't and I can't be held responsible for any lost package, so no refund will be given.
Last edited: