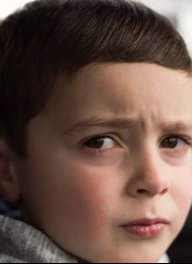 Joined

Mar 13, 2020
Messages

42
Likes

19
Location
Portables

In the making
Pms to Psu Mod


One unavoidable thing that comes to new modders is mistakes. Personally, I have heard from 5-6 people who had a fried PMS and just purchased a new one. So this will be a guide on how to breathe new life into these dead boards. This is a step by step guide on how to convert your PMS to a functional 5v PSU. This is specifically if your bq/pic chips have been fried assure what chip it is an attempt to fix it before attempting this mod.
IMPORTANT NOTE:
IF YOUR PMS HAS JUST A FRIED BQ/PIC REPLACE THAT CHIP BEFORE ATTEMPTING THIS MOD AS YOU HAVE NOTHING TO LOSE BY TRYING
Tools required


1. Hot air station
2. flux (any should work)
3. A soldering iron and solder
4. Some 30 awg wire




Step 1: Removing the original Bq chip (U7) and the PIC (U6)


Step one 1 is to remove the u7 and the u6 chips off your pms. Add a lot of flux around the chips, in this situation more is less. The best way to remove this is with a hot air station set it to 350C-400C and heat the area in circular motions. Do not pry the area as you can rip pads once the solder is liquid it should slide right off. Repeat this process for both the U7 and the U6. Be sure to clean up the flux residue with IPA and a toothbrush. Once complete proceed to step 2.
​
This is what the area should look like after the chips have been removed.
Step 2: Turning on the Pms


Now that the Pic has been removed the original btn pad will not work as a power button. Luckily, there is a way to bypass this, each of the regs has an enable pin that when 5v is put in they will power on. All the enable pins can be reached through the top of the resistor by the Pic.
​
Step 3: Powering the Pms:
Now that we have bypassed the power button all we need to do is power up the Pms through vsys. This voltage will be what replaces the batteries and lets the regs output their power. There are many points to get this and on the later revisions of the Pms there are even separate pads for vsys however, I chose the top pad on the c26. (Note some Pms's have that cap is on no need to remove it)
​
Step 4: Final checks:
These are the points that 5v in points
​
I
f all is said and done you will have a psu that you can use to test your trims or put in a wii micro build of your own. This is functional as an rvl psu The only difference being it runs of 5v and not 12v if you put in 12v you will break it making it useless.




Special thanks



nicholas 928 for providing me photos and helping me improve this guide
gman for helping me understand how the pms works and teaching me basic kicad
anyone who supported me along the way
​
Last edited: