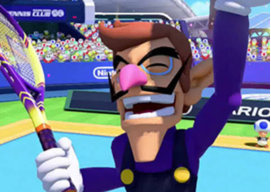 no wario
Staff member
.
.
2020 2nd Place Winner
2022 3rd Place Winner
Joined

Dec 16, 2016
Messages

1,114
Likes

2,654
Location
Portables

just so many i am so cool
THESE FILES ARE OLD BAD AND DUMB CLICK HERE TO SEE THE UPDATED FILES THAT YOU SHOULD ACTUALLY USE NOW
I've decided to go ahead and release the Louii's CAD files and a rough BOM for anyone who would like to build their own. I've included both the STLs and the Inventor .ipt files so that you can tweak the design if you would like.
Aside from a few tweaks to the internals, this case is identical to the Louii's except that I've removed the power button from the front of the portable and plan to use the button built into the C-stick as the power button. This is because I need a specific button for the power button, and mounting it properly is a pain. You can easily add that hole back if you'd like, the guides for it and everything are still a part of the model. I will update this thread if I make any changes to the models in the zip.
Here is the rough BOM for the build
. As I have time I'll add helpful notes for the build, along with anything else I can think of.
Lastly, this is a somewhat challenging build. It doesn't require a more difficult Wii trim (though you do need to trim just a hair more off of the top and one side), but clean wire routing and planning is an absolute must for this build. Happy building!
Last edited: