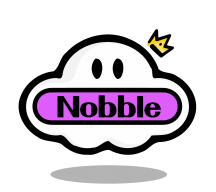 Joined

Apr 30, 2017
Messages

170
Likes

238
AWWW SHIIIII-!
GET YOUR TOWELS READY, IT'S ABOUT TO GO DOWN!


( ͠° ͜ʖ ͡°)


NOBBLE HAS STEPPED UP TO THE CHALLENGE!



Alright folks, Ben Heck doesn't give a hack anymore.
Now is the time for us in the modding community to RISE UP by blowing the minds of unknowingly innocent normies with our next level mods.
​
Luckily, I woke up to the notification the morning of the contest video, and without even brushing my teeth I got my camera out to film My Audition! I was the first person to enter and have been getting nothing but joy and thrill out of this contest so far! Thanks for all the support everyone!
I want to take a moment to thank a few individuals before going into detail of my build.
Ben Heck & Team - You are one smart cookie! I want to thank you for piquing my interest in electronics modding at such an early age. You helped me find a community that is very humble and appreciative of all the information and work done in Portablizing consoles. Thanks to Felix, Karen, and everyone else involved with the show and this contest!!!

Kitschbent LLC - For being my Official Sponsor for the contest and providing me with the Gameboy Shell and other items from your shop to help with my build! You are a great source for custom Gameboy parts. I really appreciate your interest and trust in my abilities!

Spencer Richardson - Thank you for helping me 3D print the parts needed for my build! I really appreciate going the extra mile for me! Spencer makes really cool 3D printed night lamps that are for sale in his Etsy Shop

ShockSlayer - Bro, you are ridiculously supportive and such a great meme. When ModRetro was blooming, you were such help and a big inspiration to my builds starting out when I was only a kid. Thanks for all the help getting me back into the community when I was just a lost piggy in the big city. I am glad to be here with everyone.
Madmorda - I really am glad to see others from the BitBuilt Forums really engaged in this contest and ready to mod! Good luck, your abilities are Crystal Clear, ShockSlayer can concur! Thanks for your support!

Fibbef - For help with a special scene in my video! Thank you so much for all your time and effort! You rock!!!
Portablizers, & Everyone else in the Community - Everyone who mods, matters. Lately I have gotten closer to a few of you fine individuals online and I want to thank YOU ALL for the support, help, friendly banter, amazing creations, and the gained insight from that to Be Excellent To Each Other.... AND PARTY ON DUDES!
Alright! Moving forward..


My entry build is Officially Titled: Nobble's RetroPie Futureboy
​
It is a portable emulation handheld resembling the well-known Gameboy with features NEVER BEFORE SEEN BY MANKIND! Based on the Raspberry Pi 3 and running a custom version of RetroPie from tweaks I made.
Case:
The handheld case is a custom mold for a Nintendo Gameboy DMG made by Kitschbent. I will be modifying the insides to make it more roomy for the components.
Main board:
I am using an almost fully stock Raspberry Pi 3 that will have a hat screen attached on top. The only modifications I will do is removing one set of USB ports for hard wiring components.
Screen(s):
I am using a 3.5" HDMI touchscreen "hat" for main display. GPIO will control the touchscreen panel. ON TOP OF THAT I am adding in a pico projector you can switch to, that will illuminate gameplay onto any surface of your choosing. That will be housed inside a Shark MX cartridge made by GameShark. It was a modem cartridge for internet access and email on the gameboy. Service was called GB-Mail. I'm sure it was indeed terrible.. CUE THE MEMES.

Controls:
I will be using an Arduino Pro Micro that will be setup as a USB gamepad with a layout seen commonly on most controllers these days. Dual Analog thumbsticks and dual triggers along with the usual d-pad and ABXY, Start, Select. I need a few 3D printed parts to install the button wells and button supports with ease. *Thanks Spencer!

Audio:
The goal is to have a working stereo audio Amp connected to the Pi so that when I insert headphones into the jack, the audio cuts out and goes to headphone line. I may end up going with mono, time will tell.
Batteries/Power:
I am using a 3.7v 7000mah Li-Po cell that will be connected to a portable battery bank BCM PCB to regulate power @ 5v 2.1A to power everything. Charge port will be a Micro USB jack, and battery life is expected to be around 3-6 hours.

Other Modifications & Features:
I will be adding Programmable NeoPixel RGB LEDs all over inside the case so you can hail a UFO from space. What is a Futureboy without some new age colorful tech? I will be either programming them from the Pi itself, or Arduino. I also have a silicone cover to finish off the build aesthetically. It slides snugly right over the case for added protection.
Check out my Instagram for all pictures and video clip samples on this project! I will update frequently!
I will post updates as I progress!
​
Last edited: