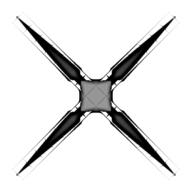 Joined

Feb 28, 2017
Messages

92
Likes

131
Location
Portables

Melted in the Sun
I've been slowly modding the Wii board step by step. First I took it out of the case and installed PortablizeMii, it booted. Then I used U9 to replace U5, booted. Then I took off all the on board regulators and hooked up mine. I'm using the AP6503A regulator, which can supply up to 3A. I've checked my voltage line for continuity.

1.15V line has 40 Ohms
1.00V line had 105 Ohms
3.30V line had 1.7K Ohms
1.80V line had 38 Ohms

I'm using a 4 layer board (CPU-40)
plz halp.