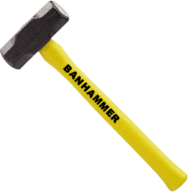 Joined

Jan 16, 2017
Messages

0
Likes

0
this guide will talk about how to fix the Black screen of death. This is supposing that it's because there's no operating system or a corrupt system, so let's begin.
What you need:
-an SD card, use a small sized SD card, 2 GB recommended.
-a Nintendo Wii(w/ usual cords and stuff
-a computer
-access to the internet( on the PC, and Wii
-An internet browser
-a GAMECUBE CONTROLLER
optional:
-a game made after 2009, for eshop, weather channel,etc.
Step one: download the files on this website
http://www.wiihacks.com/showthread.php?t=60362
step two: download the files. you need winrar for this. extract the files and open SettingEdit.
http://i53.tinypic.com/rmn0it.png
step 3: Specify info about your wii.
-select your region(ex: USA,EUR,JAP,etc.)
-insert model number(just change the region in the text
EX: if you live in the USA, paste this. RVL-001(USA). If you live in Europe, paste this. RVL-001(EUR).
-enter your serial number(not required, but recommended)
-select Video mode( ex

AL,NTFS)
-select game region(ex:EUR,USA,JAP)
-press save after filling out the info
step 4: put the files from the folder the application made and put it in the root of your SD card( add the Setting.txt to the root as well)
step 5: EJECT your sd card
step 6:put the sd card in the wii( make sure it's off)
step 7:turn on the wii
-once you turn on, you will be greeted with a screen like this
http://i46.tinypic.com/211rt5c.jpg
-in bootmii, the power button is to scroll, and reset to select
optional step(recommended): scroll to the settings tab, and click it
you will be greeted with a screen like this
http://i49.tinypic.com/w0p209.jpg
select the button with the GREEN ARROW
you will see this screen( looks familiar
@ShockSlayer
)
http://i49.tinypic.com/w0p209.jpg
once complete, press any button on the console to go back to the previous screen, aka this
http://i49.tinypic.com/w0p209.jpg
Step 8: select the go back button and you will be greeted with this screen
http://i46.tinypic.com/2ag0u3t.jpg
step 9: select the sd card
step 10: once selected, select the "NANDFO~1.ELF"
http://i49.tinypic.com/9h3uc4.jpg
step 11: plug in your gamecube controller
step 12:press a on your gamecube controller to continue
step 13: press b to select your sd card
step 14: The formatter will now display the serial number it read from within the setting.txt on the sd card, confirm this is correct and then press A and installation will start.
http://i56.tinypic.com/swa1qx.jpg
Step 5: once complete the wii will reboot. then you will be greeted by the factory setup.
you are done, but there is one more step(completely optional)
when you first boot up your wii, you will not see any app, except fot the disk channel.
http://i50.tinypic.com/nqqqzd.jpg
to fix this, insert a game made after 2009, and it will ask you to update
MAKE SURE YOU ARE CONNECTED TO THE INTERNET\
you will see that the wii says system update
http://i49.tinypic.com/30u7olk.jpg
FINAL STEP: once selected, do what the wii says, and you are done :-)
congrats. you finally recovered your wii. time for some nintendo memes
http://humoralastres.com.es/wp-content/uploads/2016/07/WiiU-WiiU-WiiU..-1.jpg