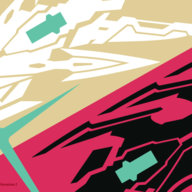 Joined

Jul 21, 2016
Messages

463
Likes

572
Location
Portables

3
Hey all,
as some of y'all may know through the discord, i've been working on a new portable for the past few months. This new portable is going to be mostly based on my previous one, as it felt very nice and i liked it a lot when it comes to shape / feel. The outer case is going to be the same except for a few things:
There will be IR leds
There will be dual Z buttons
It might become a little thicker in some parts to make space for 4 18650s
There will probably be a battery indicator
The internals however are going to be completely new and custom as my previous portable was just too cramped which resulted in overheating and eventually the LED backlight driver burning out. I don't feel like fixing it as i'm pretty sure it will have more and more issues, so i'd rather build a new portable around the same case design. This will once again have a near 'stock' OMGWTF wii as well as (one last time) the PTH08080 regs. These are the main other features:
5" 480P VGA screen
GC+ with 3DS Sliders (i might switch to switch(heh) joysticks
New 3DS face buttons and dpad
White 3D printed case to get that New 3DS look
LM49270 amp (thx JacksonS)
Custom RTD2660 based LCD driver (again thx JacksonS)
The most interesting thing about this portable is that literally everything but the wii will be on a single custom PCB. This will hopefully make the internals quite a bit nicer and less prone to breaking lmao..
This is where the board is at right now:
(audio amp and battery charger aren't on there yet)
As you can probably see i'm using the Fusion sync meme in eagle. 10/10 would recommend.
The form factor of the portable in general:
The design isn't exactly complete yet, but i'm slowly getting there. The bottom L/R will have dual tact with hard and soft tacts, while the top (Z) buttons will have surface mounted digital switches.
I'm planning on using these 105575 lipos from ebay, to get a battery capacity about 18% higher than my previous portable in the same form factor. Cooling will also be a lot better in this one as you can probably see about a third of the surface area on the bottom is heatsink.
Everything doesn't exactly fit perfectly yet (heh LR batteries) but i'm not exactly done yet so eh. At this point i just need to optimise some crap and add a few things to the pcb, and i should then be able to 'just' test and hopefully build it.