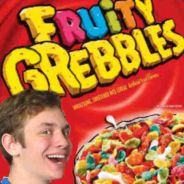 Joined

Jun 21, 2016
Messages

334
Likes

464
Location
So I've been working on my portable concept over in my
Mini-keyboard 3D-printing thread
, but I figured that such a project would make a great 2018 summer contest entry.
The goals of the project are thus:
Comfortable physical keyboard and gaming controls
Moderately compact
Clamshell (?)
Battery monitoring
Several wireless connectivity options
At the moment the plan is to use an Xperia Z3 to provide the brain, network hardware, and screen. I've chosen to use this particular device because it's several years old so it should be cheaper, has battery monitoring built-in (after all, it is a phone), and most importantly,
THE USB PORT IS ON THE GODDAMN SIDE. WHY IS THIS SO HARD TO FIND ON A PHONE GAHHHH
The focus for this device will be remotely connecting to more powerful devices to play games, though some lower-end emulation should be no issue.
I welcome your thoughts.