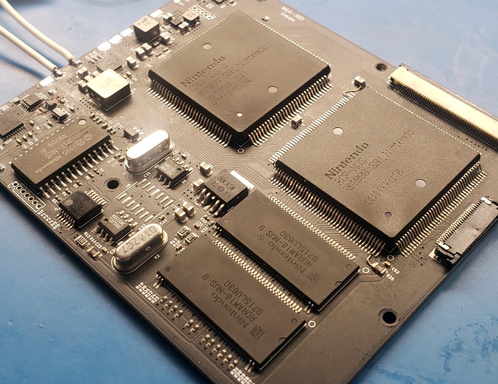 RTFDS
Staff member
.
.
.
.
.
Joined

Feb 25, 2016
Messages

1,407
Likes

2,769
The N64 SP is a clamshell type portable with the goal of having a fully enclosed cartridge slot and remain compact. I think I met the goal. This portable was fueled after successfully relocating the PIF IC for the smallest N64 trimming yet (Guide Soon TM). I wanted to unveil it special at MGC but since it's not happening anymore you get it early.
Specs:
5" VGA screen using ultraVGA. It looks so good omg.
Resin printed buttons
3DS slider
N64+ (beta test) - By
@Aurelio
Thanks so much for letting me use it!
One Custom pcb with:
N64 Power Management System - Battery charging/protection and 3.3v / 5v system regulators
Custom audio amplifier for using N64 i2s digital audio
USBC PD charging
N64+ (n64 controller emulator) with controller tact switches
1x 20700 4250mah battery
R Z L DPAD. All the n64 controller buttons are here.
Worklog:
https://bitbuilt.net/forums/index.php?threads/gmans-mgc64-thing.3117/