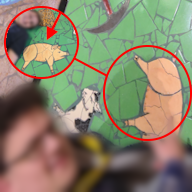 Ivan - the tyranny of evil men
.
.
Joined

Jan 16, 2016
Messages

1,493
Likes

3,755
Location
Portables

All
The original idea with the "2 port play and charge" is ...-snip-... superstition for safety when we all switched to Li-Ion/LiPo batteries. Any way, people in this community have continued parroting this old diagram. It appears on every incarnation of these forums. It's very outdated.
The original idea behind the diagram was to provide a safe way for people to wire their portables. It's no more outdated than the DPDT switch it calls for - the fact of the matter is that in current portablizing, there is no new, catch-all solution that 13 year old kids can understand how to handle outright.
If you read the forums for 5 minutes, you're likely to run into the main reason behind taking the safe approach. Threads like "are these batteries okay" where people are trying to buy the classic "seems legit" 1400000mAh AAs and other
retards asking if they really need a

PROTECTION

CIRCUIT.
I've been around long enough to see other people's portables blow up, batteries catch fire...I've seen people step on soldering irons, use kapton tape as a heatsink, put random voltage into components for "science"...etc. The point is that there is a learning curve to get over: long before people can pull off a single port charge and play, they need to understand more basic things, like
when and where the voltage goes.
You really can't compare modern electronics designed by actual engineers to portables designed by apes with no actual knowledge, and you shouldn't discredit a safer approach unless you're ready to accept responsibility for the impending/potential doom(and not the sexy
@Doom
we all want ( ͡° ͜ʖ ͡°).) People can and will do everything wrong, and every situation is different.
Don't get me wrong, there's plenty of good information in this thread, but people have raped my diagram over and over because it's a timeless classic, guaranteed to work 100% of the time.
Anyways, my advice would be to NOT post all this shit in the noob threads, as they're easily the worst threads on BitBuilt, where good information goes to die and where misinformation starts. I would highly advise reformatting this into something more general purpose that can be used for all consoles, since basically everyone's wanted charge and play ever since the GBA SP came out.