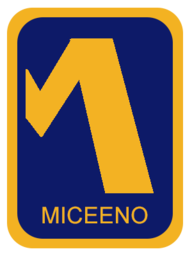 Joined

Nov 30, 2016
Messages

153
Likes

279
Portables

6
Watching Gman work on his N64-AIO has inspired me to look into sources for N64 RAM chips. The going rate at the moment is just under $50 for an OEM Expansion Pak with a single 4MB chip. Before the recent price hikes on Nintendo 64 consoles I always found it cheaper to source these 4MB chips from Rev6-Rev9 boards for around $30 per console. And that was a convenient source because sometimes it's like winning the lottery to get Rev3-Rev5 boards that have two 2MB RAM chips to swap for two 4MB chips.
To start my search I purchased a variety of third party N64 Expansion Pak's. It's common knowledge that these are almost always two 2MB chips and not a single 4MB chip. I'm looking for chip part numbers to possibly track down a source. If we can source 2MB chips why can't we find 4MB or 8MB chips? I'm not sure if it's possible to plop a single 8MB chip on a Rev6-Rev9 board and terminate it with a Jumper Pak. I don't know how the N64 addresses the RAM chips or how the chip select works but it would be neat if a single 8MB chip was possible. In the past (on another forum) I've seen a Nintendo 64 running off only an expansion pak (with the RAM removed off the main board).
I'm also curious of building an 8MB Expansion Pak from one of these two 2MB third party Expansion Paks. Maybe it will have an application in a folded trim while we wait for the Gman to finish his N64-AIO boards.
Anyway here are the nudes and part numbers from the third party Expansion Paks. I doubt I will get far in my search but I figured I'd share my findings.
Ground Zero RAM Expander (Black Top)
LGS
GM73V1892AH16L
9820 KOREA
Ground Zero RAM Expander (Red Top)
HYUNDAI
GM73V1892AH16L
9948 AG3 KOREA
InterAct TurboRAM 4MB Memory Expansion
Nintendo
RDRAM36-NUS
9919KU611
Retro-Bit Super Retro 64 Expansion Pack
Part Numbers are ground off but this appears to have been manufactured June 2013 based on the sticker over the screw.
InterAct Ram Expander
HYUNDAI
GM73V1892AH16L
0013 AG5 KOREA
Nintendo64 Memory Expansion Pak (OEM/Official)
Nintendo
RDRAM36-NUS
9927KU607
So what have we learned so far? Well it appears that the InterAct TurboRAM is a rebadged OEM Expansion pack. The rear casing even has the word "Nintendo" molded into it, while the front casing is smooth with a sticker. I can't feel any raised letters underneath (so the casing isn't just an official expansion pak with a sticker on it). So if these can be found cheaper than the OEM they are a good bet for 4MB chips.
The Retro-Bit pak is the most recent to have been manufactured if the sticker over the screw is to be believed. If these were built in June 2013 then it's possible that somewhere Rambus Memory is still being manufactured.
The remaining paks all have the GM73V1892AH16L part number manufactured by LGS (LG Semicon?) and Hyundai between 1998-2000. A quick Googleing of the part number led to a datasheet that I've attached to this post.