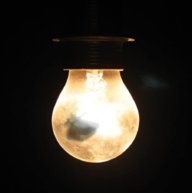 Joined

Nov 5, 2017
Messages

285
Likes

199
So I sold my prior PS2 in a Wii U (PiiU) to get the money to make this one, and I plan on it being everything I wanted in a portable so I'm dubbing it my "final PS2 portable". I want to do it right for me. Also I got diagnosed with MS a little over a year ago so might need to start getting different hobbies that don't require quite as much fine motor control.
List of intended features that I'll eventually give up on:
-8" Eyoyo 4:3 screen with component input
-Raspberry Pi (or better yet: something smaller!) for a SMB server
-Temperature controlled fan
-Dual USB ports for both the Pi and the PS2
-Some sort of system control chip with one button interaction
-PS2+ with ability to control the screen settings
-PS2 AV out port
-PCB mounting board for everything so that I can solder to it
-Some sort of sexy design
-Actual PS2 controller d-pad and face buttons
-Wii U trigger buttons and thumbsticks
-Enough batteries to blow a hole in the side of a car
-The usual bells and whistles
It'll be a huge, premium-model portable, thus I'm dubbling it "the Colossus" (unless someone comes up with a better name).
I'm standing on some giant shoulders with this one, as well as my own little ones, as before I sold the PiiU I got a PWM controlling the screen, and this screen isn't too much different, I've also got a lot of different Pi and Arduino boards lying around the place (Nano Pi Duo etc.) that I plan on checking out and seeing if they'll be suitable. Might see about using a little Beetle Arduino board as a system controller for this

Given I'm in New Zealand I'll have to really get my act together as we suffer from a "sunny beaches and fresh-air tax" which also impacts how quickly components show up, so I'd better have everything together quickly to order that PCB! It's a bonus that I'm working from home, and might even consider taking a few days off here and there to rush parts of this through, least I crash out of the competition thanks to the postal service.