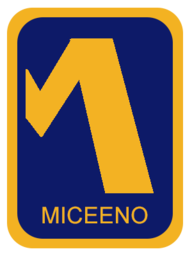 Joined

Nov 30, 2016
Messages

142
Likes

267
Portables

6
So I bought 560 18650 cells.
I'm building another battery. This one is for a solar project. I basically have to live out of my car for work this winter (again). Last year I was looking at just buying a Jackery 1000 and putting a solar panel in my ski rack. My needs were pretty small originally. Just basic phone/computer charging and to run a Chinese Diesel heater. The heater is a knockoff of an Espar or Webasto bunk heater for a semi truck. The power draw to run heater is 10 amps for the glow plug on startup and 2 amps after to run the fan (at 12 volts). I was furloughed after 3 weeks of sub zero car living and didn't buy the Jackery 1000.
This year it was looking like I was going to be forced out of state and living in my car in the summer time so my power needs changed. I started building a battery big enough to run a small 5000 BTU window air conditioner. The window air conditioner draws 350-600 watts an hour depending on how much the compressor is running. So the Jackery 1000 just wasn't going to cut it. It might have been able to keep up with enough solar panels but the Achilles heel of the Jackery 1000 is it is limited to 160 watts max solar input.
After watching a Jehu Garcia youtube video where he was showcasing a new bulk lot of batteries he was flipping I was inspired to build my own battery. I purchased 14 scooter packs from jag35.com (promise I'm not sponsored I just really like what this guy is doing). The packs I bought are gone but he has other similar options on his site. These are some of the best prices per kilowatt for genuine cells I've ever found on the internet. The packs I purchased have 40 LGMH1 18650 cells with a capacity of 3100mAh. I tested 8 of 560 I bought and they all averaged between 3150-3300mAh. I paid $848.80 for 14 packs, it comes out to $1.52 per cell and $132.15 per kilowatt.
I was furloughed in the summer before being forced out of state. (My job is tied to the economy and I have to go where the work is.) I was brought back after a month of furlough and now I'm where I'm at now, being forced out of state. So I need to finish this beast of a project.
The first hurdle I had to overcome was the Sunkko 18650 spot welder I purchased was junk. DO NOT BUY THIS CHINESE SHIT!!! These spot welders are very shoddily built and are only good for 0.1mm nickel strips and 0.2 steel strips. BUY THE kWELD INSTEAD!!! The kWeld is amazing and it allowed me to spot weld the 7s80p battery (with 0.2mm nickel strips) that I'm building without too much trouble. I can get about 30 welds before the welding leads get to hot to touch. This is fine because the battery that it runs off of gets just as hot and should be allowed to cool. The kWeld is basically a very overbuilt mosfet that shorts the battery to get a weld.
The next hurdle was how to get a 1/0 gauge wire to connect to the battery. I used two appropriately sized pieces of copper (that can handle the current) that were drilled and tapped to sandwich the nickel strips. The pictures will help that last sentence make sense. I originally thought I could weld the nickel to the copper but the copper is such a heat sink it doesn't work. Also the drilling and tapping isn't perfectly straight. I'm working with hand tools, my past life machinist self is very disappointed with the workmanship.
Here's basically a rundown of what's going into this battery / solar system. I need to build the box this will live in, these are the pieces that are going into it:
560 cell 7s80p 24V 6.4kWh LGHM1 18650 battery
7s 24V 200A Smart BMS
Victron SmartSolar MPPT 100V 50A Solar Charge Controller
Giandel 24V 3000W Continuous Pure Sine Wave Inverter
AIMS Power 24V 37.5A, 110V Charger (just in case I need to charge this from a generator or something)
Szwengao 12V 40A DC-DC Converter (for the heater and maybe a refrigerator)
3x 200w Rich Solar Panels (the charge controller can handle six of these but I don't have enough room on top of my truck)
This thing is pretty overkill for what I need but I wanted something that can run an 1800w air conditioner AND a 700w microwave at the same time for when I can afford a travel trailer to live in for these out of state excursions. This summer I bought the truck to pull one and until I buy one I'm planning on living in the shell this winter. The truck bed will be a life of luxury compared to my car with more living space, electricity, and a heater. I can't wait for a bathroom and a kitchen in a travel trailer!