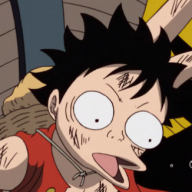 Joined

Feb 2, 2018
Messages

85
Likes

37
Hi Bitbuilt, I've lurked around this website and asked a few questions, but now it's time for me to work on my project. Like the title, the Mini Mii (might change, hopefully it's not taken either) is going to be my Portable Wii project I'm working on. Now I might not have the skills or knowledge for everything. I tried learning from here and different sources for while, I'm also always ready to learn more. This will be my first attempt at this, and I know I'll mistakes at times, but I'm ready for the challenge, no matter the price or time it'll take me. If I mess up, welp I mess up. Everything I choose now will probably change when going throughout the project. (ALSO sorry for the huge post at once, I had a lot of time with the Wii, but was right away busy to start posting)
Things included:
Custom OM6 cut, I found the original OM6 cut to be vague and cut out important things.
Gamecube ports
Ds sliders and buttons
4, 18650 2500mah batteries
7inch screen
HDMI output
(Not sure about audio yet)
(Not sure what material for case)
The owner of the Wii was a friend of my sister, they had Spongebob stickers all around it.

Right after that I checked if everything worked and installed PortablizeMii

Games worked on it fine except Wii games which I am unknown why yet.
Afterwards I opened it up.

It was a 6-layered board, was kinda upsetting, but I'm sticking with it.
Yesterday I purchased 4 PTH08080WATZ regulators and will be expecting it by the end of the week.