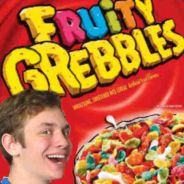 Joined

Jun 21, 2016
Messages

342
Likes

485
Location
I'd love to get rid of these things. I have a bout a zillion, and they're great, but sadly sit in a large box in the corner. Here's the old ebay listing:
The DreamGear Minikey was originally designed for easily entering cheat-codes on the Sony PS2. However, these USB, Plug-N-Play keyboards are great for a variety of uses. They've worked perfectly on every system I've plugged them into, including several computers (Windows, Linux, Mac), An Android phone through an OTG adapter, and even a Nintendo Wii!

These keyboards are completely HID-compliant, standard USB keyboards, just in a mini-sized package.

Possible uses include:

DIY embedded computer control

Gaming console mods
Custom game controllers (Give the Keyball Controller a google)
Pocket sized keyboard for headless servers
Entering cheat-codes on the Sony PS2
Raspberry Pi input
And anything else that you could use a USB keyboard for!

Package includes:

DreamGear Minikey mini-keyboard
Dualshock mounting bracket
Controller cable clips (For cleaner, unified cable management)

NOTE: Keyboards do not come in the pictured blister pack! They're brand-new old stock, and come packaged in bubble wrap.
Seriously, I'm taking offers. I have over a hundred. Down to trade, or sell pretty cheap.
They're dope. Believe me.
Uuuuuuusssse theeeeeemmmmmmmm...