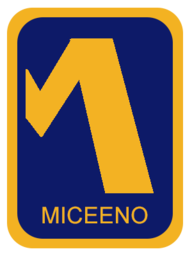 Joined

Nov 30, 2016
Messages

124
Likes

229
Portables

4
I just finished my new entertainment center. I'm calling it a "portable" because technically you could move this beast fully loaded with 2-4 people but the theoretical battery life would be terrible. Honestly I just wanted to show it off to a community that appreciates playing games on the original hardware.
This is constructed out of 3/4" oak plywood for the top and sides. While the face frame and drawer faces are solid oak boards. The shelves, drawer internals, and the back are made from 1/2" sande plywood. I applied 2-3 coats of red oak stain and 10 coats of polyurethane. It's really hard to see the high gloss finish in the pictures but in person it looks like it is dipped in glass. The only part of construction that is unfinished are the sliding glass doors. I've got rails for 3/16" tempered glass to ride in but I haven't gone to a glass shop to get the two 13"x48" tempered glass sheets yet.
It's powered by a Tripp Lite 6ft 24 outlet surge protector power strip. The A/V switching is handled by an 8 port composite switch, a 4 port monoprice component switch, and a 5 port HDMI switch. And I have a generic RGB LED light strip lining the inside shelves to provide an ambient glow and to help when routing cables. Also it's 2017 the year of RGB so why not.
And finally I'm sure you noticed I run 2 TV's. CRT for life for the older consoles. One day I'll track down an RGB capable CRT to make this the ultimate way to play the older consoles. I used to have one that was component and SVideo capable but sadly it died years ago. Right now everything but the Wii, WiiU, 360, and PS3 run on the CRT. I've been toying with component for the PS2 and Xbox to run it on the LCD but I'm not sure how I feel about that.