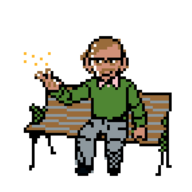 Modelrater
.
.
.
Estmemed Member
Joined

Feb 17, 2016
Messages

657
Likes

1,501
Portables

Always 1/2
Finally going thru my pix. Here's a few teasers, nice memes for your dreams.
no caption needed
geb is creepy. I was on the floor cause I was hungry and wanted to go eat.
This dude doesn't remember me when he's sober I don't think.
Pacman shirt I got, mandatory duckface selfie.
Sims Mari
Fuckin Mario Bros Arcade is different than the cart version. Lookit 1-4.
nope.
The dog I got to pet



and finally, League of Legends on the TV in the bar. Forgot to tweet SS and say that it was Dotes just to troll him.