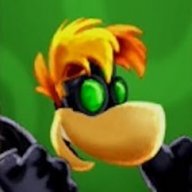 Joined

Jun 5, 2017
Messages

107
Likes

154
Location
Hey everyone!
In this worklog, I'm going to present my work on a followup to my
Wii laptop
. I had some major issues with that portable that want to fix in this version. They include: External USB ports, Internal controls, a proper screen, good battery life, reduced size and a custom case instead of a frickin' DVD player.
Some of my earliest ideas:
Version 0.1:
Case
My previous effort at a portable used a Portable DVD player with composite input. This time I want to 3d-print my case. The shape is inspired by the PS Vita. I have minimal experience with CAD, so it will be interesting to see how that works out. I've started doing some modeling in SketchUp:
I designed this panel around the existing 7" screen I have and the Wii motherboard.
On the outside in terms of ports:
og 12v Wii port
Headphone jack
Single 2.0 USB port
Sd card slot
Internals
I will not be trimming my motherboard and not use any of the hard work that the PortablizeMii team has put into their board trimming and custom regulator guides. I am sorry. Forgive mii. It's just that I am still a newbie and I don't want to go through the process of trimming it since I only have one 4-layer board available at the moment and don't want to muck it up (unless someone on the forums can persuade me).
I will be incorporating a wiimote without motion plus and a traditional GameCube controller. I won't be using a GC+ because I am on a budget and they aren't available (unless someone can persuade me to get one). I have a original first-party controller and I was wondering if I can follow this guide:
http://www.gc-forever.com/forums/viewtopic.php?t=1300
He cut out the red areas and soldered button inputs and voltage onto the traces on the chip and the rumble circuit. Would that work? I think I can remember people who've done this in the past.
The batteries will be internal but swappable. I'll be using a cover that can be taken off so that I can carry an extra set of batteries and use them.
I am using Panasonic batteries and a 4S protection circuit:
I have sliced a Wii heatsink (thanks to Cheese for that wonderful idea). I am planning to have my fan not directly above the heatsink like most computers have them mounted, but about 10mm above the top of the heatsink. Am I making a big mistake by doing this or is it going to be enough airflow for the 4-layer Wii? The fan will suck air and blow it out of the case.
For the buttons, I want to use ds lite buttons and the ds lite button-pcb so that it can be screwed in place and so that I have test pads to solder on. If this proves to be too much of a hassle, I will just use some perf boards and regular switches.
I'll be using a nunchuck pcb on one side and on the other a right analog stick pcb by adding screw-posts
on the front-plate where the holes in the pcb are.
I will primarily use the portable to play Wii games since I grew up in the Wii era, though it should also play gamecube games. The dpad is a bit of a pain to try and incorporate because in games like Super Paper Mario, you hold the controller horizontally whereas with the metroid trilogy you hold the controller vertically. That's why I need a "4PDT" switch that'll take care of that:
link
I will be cutting off the ground planes on the side of the motherboard to make it thinner and remove all ports:
I once picked up a backup monitor from the Dutch Craigslist for ridiculously cheap. It's 7" which is a good size. The resolution is what I would consider the bare minimum, two-player Mario Kart Wii is just about playable. Uses composite. May upgrade it down the road, probably not.
To future-proof my device I've decided to get one of those touch screen digitizers and just plopping it onto the screen so that whenever TouchMii comes out, I don't have to tear apart my portable just to shove in a touch screen somewhere. I was thinking to get something like this:
https://www.ebay.com/itm/7-Four-Wir...ver-Controller-for-Raspberry-Pi-/182754840279
but cheaper of course.
Oh and "Luwiigi" beause it will be painted green and I couldn't find a better name.
Questions!
Will trimming my GC controller using this guide work?
Will my thermal solution be cool enough?
Will cutting off the ground strips (not all, I will leave a small strip of ground be) result in any problems?
Where do you recommend I sand the edges of the board after cutting the board?
Is there any special type of wire you guys recommend to use when wiring USB or SD signals?
Since I will probably not be trimming the board, is the wiimote power button enough to power on/off the Wii or should I wire to the on/off button on the mobo?
Can I split my USB stick into two partitions, one partition WBFS formatted, the other FAT32 so that I can play games off of the WBFS partition but store homebrew apps onto the FAT partition?

What cool pattern should I make my fan holes into?
Are these too many questions?
Last edited: