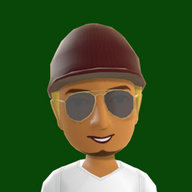 Joined

May 10, 2019
Messages

49
Likes

86
Location
Portables

2
Hello all,

I've been lurking here and there since I stopped working on the Nintendo Viita due to working so much and just life in general lol, however I came back on one faithful day and noticed Wesk had just released his files for the Ashida. I figured since I finally had the money and resources to build something of an actual portable, I'd build an Ashida as it looked the most practical to me. With that put aside, lets get to the build!

1. The Trim

I am working away from home at the moment and its great in the sense that you can look around your local marketplaces, pawn shops, thrift stores, retro game stores etc. I happened to have found a nice white Wii on the marketplace for $30 CAD (it came with a Cabelas gun and the game so I couldn't say no). I went to look at it with a micro Phillips in hand to make sure it was a 4-layer. Thankfully it was.

I took it back to my hotel room (as I am working away), Installed RVLoader onto it and it worked like a charm. I am impatient, so naturally I went straight to the hardware store, bought a hacksaw, a file, and some 400-600 grit sandpaper. Once I was back I went straight to the work trailer and hacked it up lol. The file and sandpaper really did it justice id say. I couldn't clean it up right away due to not having a soldering iron with me, but it has been cleaned up since this photo and tested (it boots! no pics of that at the moment).

2. 4-layer PCB's

I had made sure to order everything I could while I was away so by the time I got back home it would be all there. I was lucky and got to go home for a weekend and walked into a nerdy Christmas of orders lol. I was missing my case and my screen but I had everything else at this point. I was only home for the weekend so I took some time and assembled my Ashida PCB's as well as test my trim. Here are the PCB's:


I had a good time assembling these boards as its been a long time since I got to sit down and solder. I sourced everything from OEM controllers (rip my one controller that now has no Z button). The one I had initially planned to take parts from had some rusty stick boxes but luckily my other controller had semi-nice ones. They were a bit dirty but nothing a little cleaning cant fix. Also I Love the FFC connectors!

And of course I cant forget the Audio/ power switch/ sync/ start PCB lol


3. The Case

After hearing about PCBWay offering a very decent 3D printing service, I tried my luck to see how much it would be, and even though I was quite invested into getting this Ashida build done, I told myself PCBWay was too expensive for me (or so I thought). I asked around on the forums and luckily Pickles was generous enough to print me an Ashida case that wouldn't cost me an arm and a leg (thank you again Pickles!). I was able to get my hands on that case when it came in as my girlfriend drove up to see me and brought it with her. I knew I would have some processing to do to it (ie. wet sand, possibly paint), but I dont really have much time to do that in a hotel room and its getting a little cold nowadays to be doing it in the work trailer we have. So I ultimately I ended up GROSSLY over paying for a PCBWay case (that USD to CAD conversion killed my wallet lol), however I am getting a transparent case dyed purple so Im curious to see how that will turn out.

In the meantime I did get a little impatient (as always) and installed all the components I had into the case I have now to get an idea. Here it is:


I did notice that the trigger mount setup varies between Ashida's I've seen being built but I don't believe I've seen one like the one I have. My plan here is to drill screw holes in the trigger mount to screw into the case:

Thats it for now Folks! Ill be back home around December 10th and ill have everything I need to start wiring this bad boy up. Stay tuned for more updates!
Last edited: