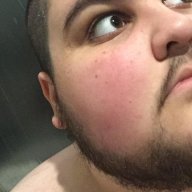 Joined

Nov 13, 2018
Messages

11
Likes

8
Location
Portables

3
So I figured that entering myself in this contest would be a good reason to actually start making myself a Wii portable. My experience in electronics has largely been in making Game Boy Zeros (Game Boy shells retrofitted with new guts to make a portable raspberry pi emulation system) so I'm hoping my electronics history there will help me here. But, as we all know, mistakes will always be made regardless of skill level. Hence, the iWiip ("I weep"(in case you really couldn't figure it out)).
My brief for this is that I want it to be something I can take on a long trip - that means comfortable (so some nice grips would be nice), a nice, long battery life, a nice looking screen and hopefully a headphone port that won't turn the system off

I would also like the internals to be modular - that means JST-XH connectors everywhere possible. I envision the internals of this like a car of sorts - the Wii, regulators, heatsink, fan, bluetooth and USB to be all in one little package (the engine), that then gets screwed into the 3D printed case (the chassis) and connected to the controller, screen, audio and power with the aforementioned JST connectors (wheels, seats, stereo, battery, etc).
The parts I have now are;
- Wii/USB,
- Regulators and resistors/capacitors (to be assembled/decided how to be assembled later),
- Heatsinks/fans,
- 5" Component screen,
- Batteries (2s3p for ~10k mAh) and 1 port play-and-charge "red board,"
- All required wires (22AWG for power and ground, magnet and kynar for traces and hookups),
- GC controller for the controller board, buttons and full analog triggers,
- Various tact switches for varied button texture (squishy button gang RISE UP),
- a 3D printer for 3D printed everything.
The things I need are;
- A 3D printed case - needs to be modelled. I dare say this will take up the majority of my time,
- JST connectors,
- My brain to function.
I should say I fully don't expect to win or place at all, I'm just entering for the memes. Good luck to all the other contestants!!