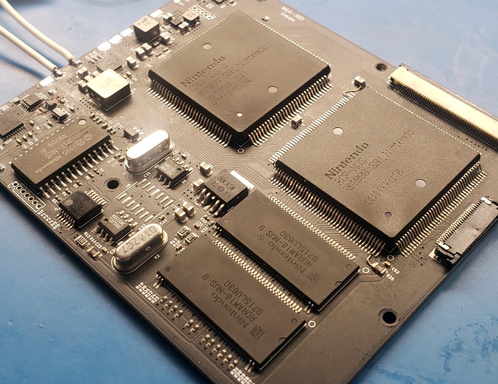 RTFDS
Staff member
.
.
.
.
.
Joined

Feb 25, 2016
Messages

1,416
Likes

2,795
I'll bet most people here wouldn't even recognize what this beast is but I've put an enormous amount of effort into building it so I'd figure I'd share it.
It's a fully analog modular synthesizer. It is a tool for creating sound. This is a daft punk cover I did a while back. It was recorded in one take and all the sound is generated entirely from the 4ft cabinet made up of only analog discrete components (resistors, capacitors, transistors, and op-amps). There is no digital processing whatsoever which I think is astounding.
Back story:
2 years ago on Robert Moog's birthday, the google doodle was a minimoog synthesizer. My mom showed it to me and I had never seen or knew what a synthesizer was. I didn't know what all those knobs did but I sure as hell wanted to find out. Sadly these machines are near extinct and go for thousands of dollars. Luckily I have a soldering iron so I decided to build one. Nearly 2 years later having spent countless hours (lost track around 100 hours which was over a year ago) and over $1,000 in materials, it is almost done. I am going to finish it this summer. I just ordered the remaining discrete components and an old oscilloscope from ebay.
Here are the modules I have completed so far:
3x Voltage-Controlled Oscillators VCO
1x Dual Low-Frequency Oscillators LFO
1x Steiner Voltage-Controlled Filter VCF
1x Minimoog Voltage-Controlled Filter VCF
1x Noise/Sample and hold
2x Voltage-Controlled Attenuator VCA
1x Triple Attack-Release generator AR
2x 3 channel Mixer
1x 4 channel Mixer
1x 8 x 3 sequencer
1x Sequential Switch
1x ⅛" to ¼" jack
1x Multiples
And Here is what I will fill the rest of the spaces with. Keeping it basic with mostly utility modules because you can never have enough mixers or amplifiers to control the sound and patch complex modulations.
1x VCO
1x Clock Divider
1x Sequential Switch
3x ADSR generators
2x VCA
2x 3 channel Mixer
1x CV expander
They are all hand soldered on breadboard. If I had more time and money, I'd build them on custom pcbs but I just cant do that at this point in my life. Also it is close to completion, so I'd figure I would just finish this one. The cabinet is nice, but I constructed it two years ago so the precision is questionable. I would like to redo it as well, but like I said, it's already almost done. I'll probably start a second one after this anyway.
Here are some pics of what I have so far
My cat loves it too
The minimoog filter
The Triple Atack-Release Generator
And the utility oscillator. I made three of these, and still one left to go..
Last edited: