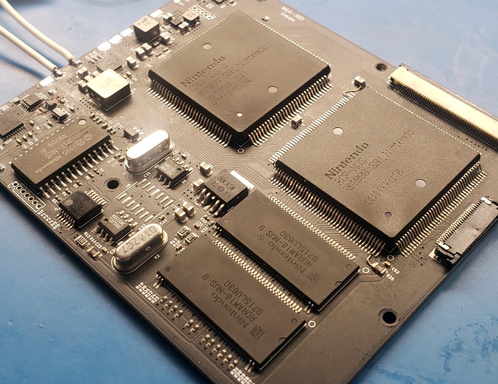 RTFDS
Staff member
.
.
.
.
.
Joined

Feb 25, 2016
Messages

1,416
Likes

2,795
I tried out a PIF relocation the other day and to my delight it actually worked! More PIF relocation testing will be done but I'm hopeful it will make it into a new trimming guide to be released this year(tm).
After that I started thinking about a cool portable that I would use this motherboard in and since MGC is getting closer, that will be my deadline for unveiling.
I always thought it would be awesome to make an N64 portable with a fully enclosed cartridge slot, But how about an N64 cartridge fully enclosed by an N64 cartridge??
The model is close to being functional, I have a few more things to work out before I can start a test print.