Finally finished this little boii.
Wesk's GC Micro project with HDMI.
Features:
AVE-HDMI Enabled. Special stl for digital video.
Internal Wavebird receiver on P1 (with data line switch for GC port 1)
RVL-PMS pcb for power.
LMAOv2 ish trim.
MX relocation.
BT Relocation
Added wiimote sync switch on the side through the vent grill.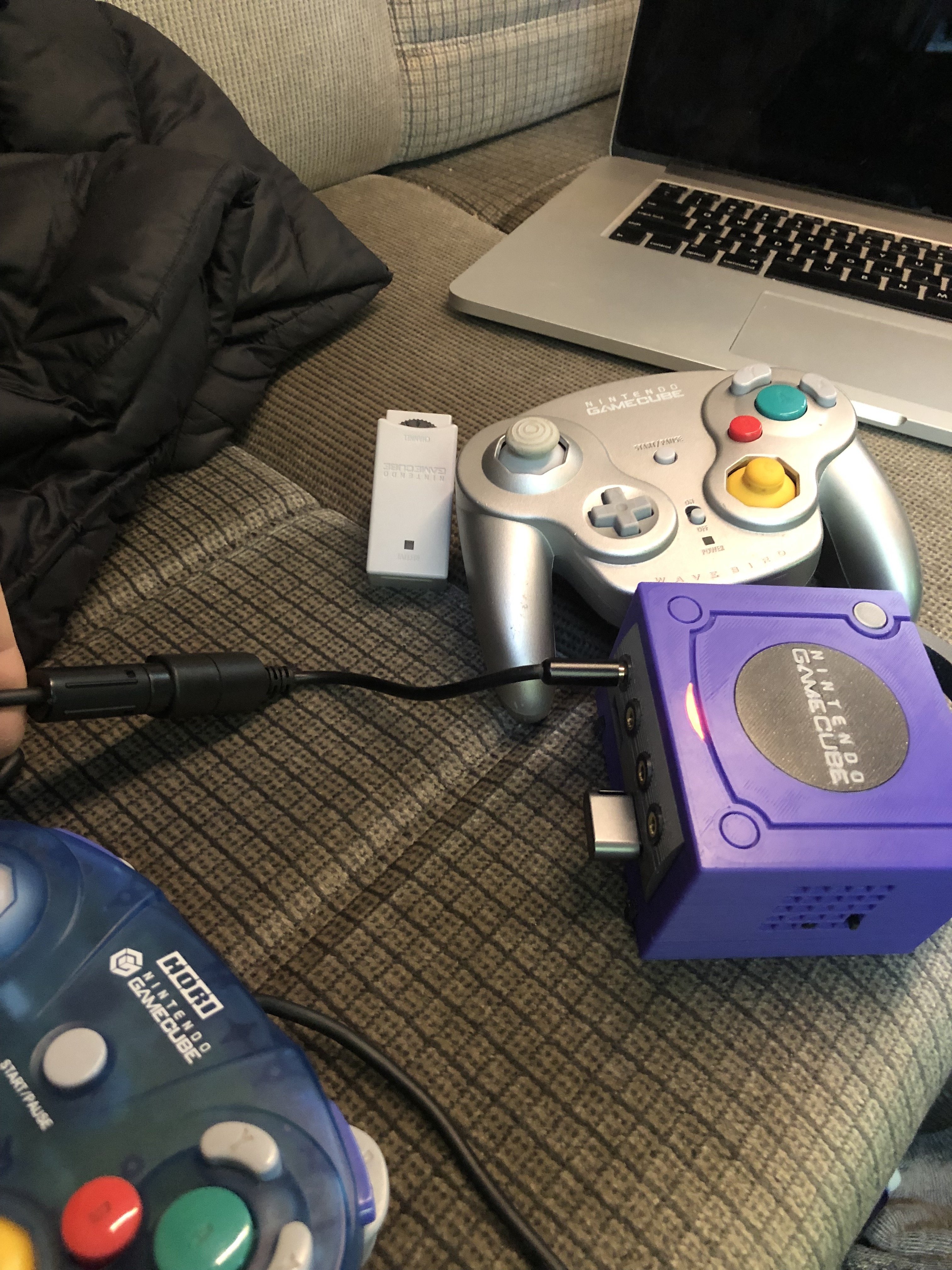 I accidentally trimmed off one of the pairs of USB ports so i only have one hooked up... all i need though.
I don't have tons of nudes from the end but a few from along the way. Sorry i didnt do a build log. This was just a long term side project.

If im in there again ill take more photos of the guts... or if someone is just dying to see. hehe.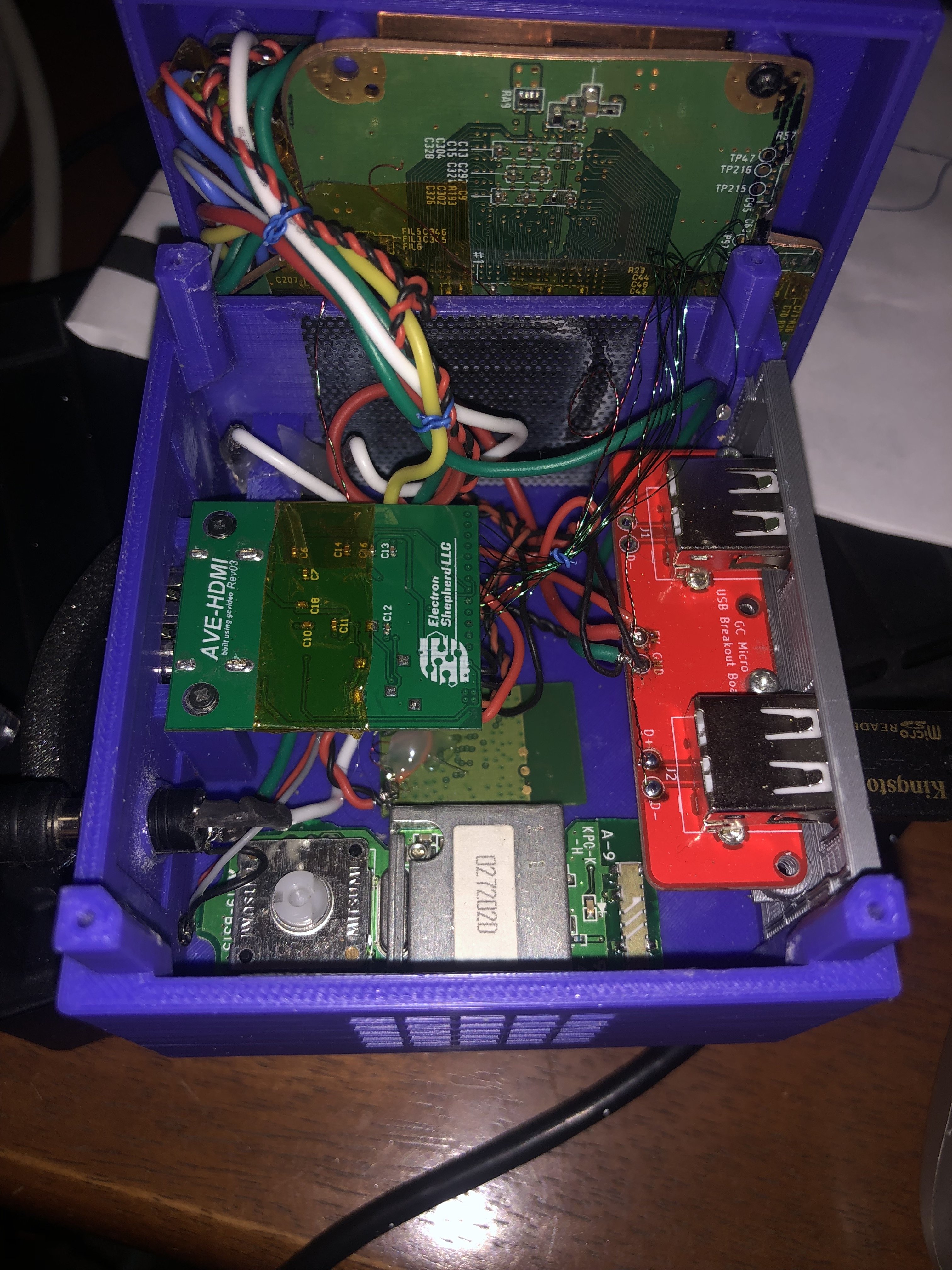 I still have to make another three adapters to make a full set but i rarely play with more than one other person so the Wavebird on P1 and adapter with GCC on p2 will be fine for me.
Special thanks to
@CrazyGadget
for printing the model and hooking me up with most of the parts. Epic human.
Thanks to
@Wesk
for making cool shit for us to follow in the footsteps of.